Massive Attack - Atlas Air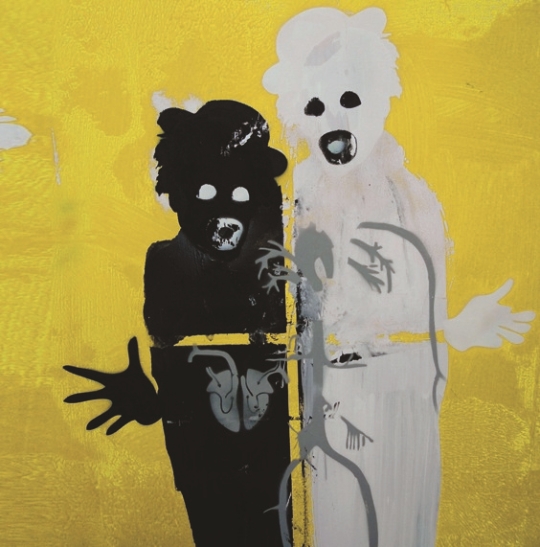 released by Virgin Records, 22nd November 2010

A1. Redlight (Clark Remix)
A2. Atlas Air (Jneiro Jarel's Lavender Remix)
AA. Atlas Air (Goldsworthy Remix)

Limited to just 1,000 copies worldwide, this beautifully presented and individually numbered vinyl and art edition has been crafted by The Vinyl Factory, working in close collaboration with Massive's Robert del Naja and designer Tom Hingston.

This is the only physical release of Massive's stunning new three-track EP, 'Atlas Air', in aid of War Child, featuring a remix of 'Red Light' by Warp artist Clark, and remixes of 'Atlas Air' by Jneio Jarel from Shape of Broad Minds and DFA and Heligoland producer Tim Goldsworthy.

Each edition includes a 180-gram heavyweight vinyl record, pressed on the legendary EMI 1400, with laser-etched labels on either side.

The vinyl is housed in a screen printed yellow fluoro and glitter covered sleeve, featuring the 'Minstrels' painting by Robert del Naja, produced on pristine Colourplan white board with solid black inner lining.

Each copy is hand-numbered and stamped.

All proceeds will be donated to War Child.