17th February 2011
The End
red lines 1997 - 2011
This site will no longer be updated, but it will probably stay up indefinitely.
I now have neither the time or, more importantly, the inclination to continue. This probably should have happened a few years ago and I have thought about throwing in the towel on a few occasions, but I've found it hard to do let go of a fading passion.
I do realise I've been talking to a largely empty auditorium for a while now, but it's never been about popularity despite the mutterings, snipes and accusations of the various trolls, sycophants, narcissists and sociapaths over the years. Some might say this resignation note supports the aforementioned slander, and I did think twice about posting such a missive, especially as it seems a little negative, but I thought it would just be be rude not to!
At times these very same visitors have made it more of a chore than anything else, although several have decided to embark upon personal vendettas against me resulting in frequent harassment. Worse though is to attack my family. Why? I do not know. Are they so despondent and miserable in their own personal lives that they gain pleasure from upsetting me and shocking others?
I started all this because of a borderline obsession with Massive Attack and it has enabled me to become involved with the Massive Attack organisation in lot's of cool small ways. From the initial first contact and blessing to having the opportunity to interview 3D deep inside Christchurch studios, then being offered a job at Virgin records, administering the official forum and finally running their MySpace. But the best thing has been interacting with fellow fans on the official forum, which once upon a time was a hotbed of activity and, before it became a hostile circle jerk and ended up the cold dead place it's become (despite the best efforts of the few).
Mekwas and the art of killing off a community;
I believe that despite the still prevalent cynical attitude of most people I seem to encounter on internet message boards, who demand everything free all the time without thought of where it comes form, that it could become a positive vibrant place again but the powers that clearly aren't interested, it's very existence having been removed from massiveattack.co.uk, to be replaced by a rather bizzare inane detatched social networking style affair.
There is a degree of sorrow here, but it's relative to reality and I accept that I'm not really built for anonymous social interaction and all that it brings.
I'm sorry for not completing the various submissions I've demanded over the last year - they won't happen now, but thanks to all anyway.
Below, there are some gathered images that I had never got round to incorporating into this site, which I still wanted to to share.
Following that there are some important artists who should be supported.
Eternal thanks to Pee (I still hope to see Massive perform in Antwerp one day with my Belgian brothers), TXJaxx, Damien, Caz and Astral who have always supported me though thick and thin.
Thanks to Marc Picken for the free CD's and passes - Brixton + Queens Square 2003, Westonbirt 2006 and Newport 2010 in particular were all great and I'm still not quite right since the rather brilliant Glastonbury 2008 experience.
Respect to 3D, Daddy G and Mushroom.
It's been an incredible journey. Thanks for listening.
Cheers then and goodbye,
Richard aka Avalanche

Support good music. Pay for it.
Go to;
http://www.inflightdata.com
http://www.massiveattack.ie (Currently AWOL)
http://www.massiveattackarea.com
http://www.massive-attack.ru
Support;
http://www.myspace.com/dubrockers
http://punchdrunkmusic.com
http://www.alphaheaven.com
http://bedroomcommunity.net
Almamegretta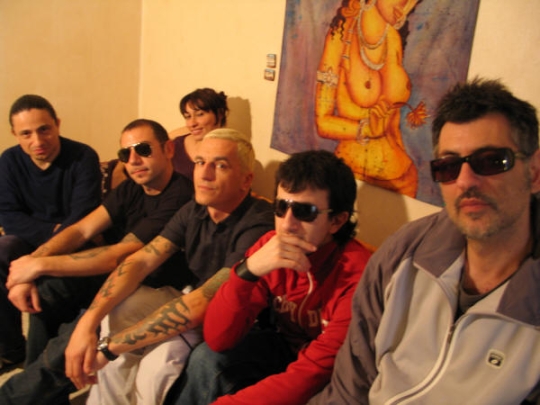 Sonic explorers from Napoli who recall a Mediterranean version of Adrian Sherwood's On-U Sound gang, Almamegretta occupies a thrilling zone of its own. In its native Italy, the quartet is a major underground-alternative success celebrated for singing in Italian (actually Neapolitan) dialect and introducing dub/mix culture there. From the back alleys of Napoli, its command of creative sound science has led to collaborations with such dub underground stalwarts as Adrian Sherwood, Bill Laswell, Massive Attack, and Asian Dub Foundation. Almamegretta has restlessly experimented with melting its Mediterranean melodies with modern dancefloor grooves that extend beyond the Jamaican roots/ragga/dub foundation.
Their album Animamigrante in the mid-90s caught the ear of Massive Attack, which enlisted Almamegretta to remix "Karmacoma" as "The Napoli Trip" for Protection. That connection in turn led to contact with Adrian Sherwood, who mixed their next album Sanacore. Apparently a salute to the regional roots music of Campania through a dub-wise filter, the album and an 80-date tour established Almamegretta as a major popular force in Italy. The song "O Schiaro Cchiu Felice" was later featured in Ben Young's film The Cell.
Approaching the millenium the album Lingo was recorded in England with Bill Laswell and Count Dubulah (formerly of Transglobal Underground) on bass and Tuvan throat singer Sahinko Namchylak, it virtually abandoned reggae for a jungle/d'n'b/trance rhythm foundation. Raiz, the original vocalist, also worked solo in the British capital with Pathaan's Orchestral World Groove, sang one track on a 1999 disc by Leftfield and recorded another slated for an Asian Dub Foundation release in 2002. He left the band in 2003 but kept collaborating with them ever since as in the 2008 album Vulgus also featuring Horace Andy. Recently the band entered their new era with Dubfellas 1 (2006) and Dubfellas 2 (2010) featuring Neil Perch (Zion Train) among others expanding their rich sound and immaculate production.
Massive Attack with Almamegretta in Napoli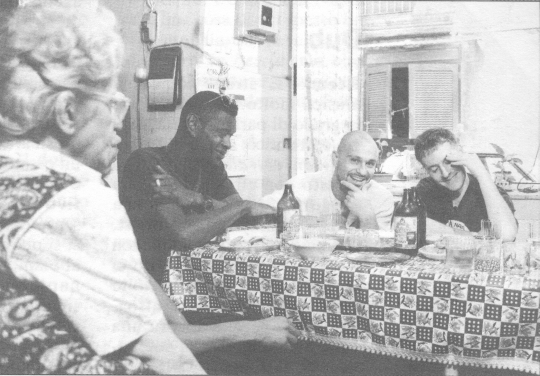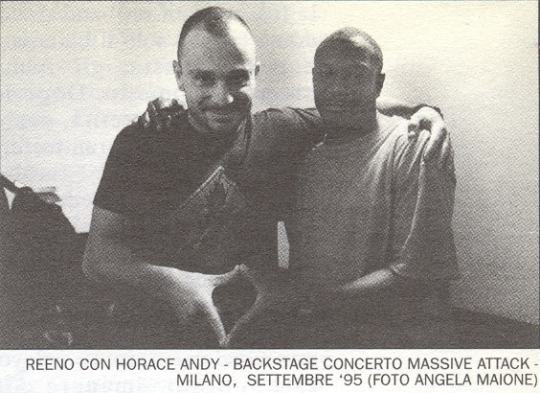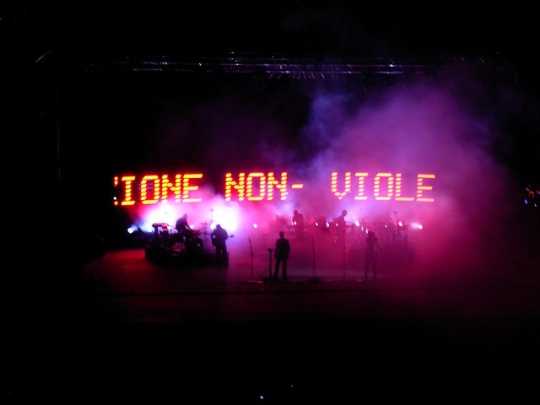 Checkpoint 303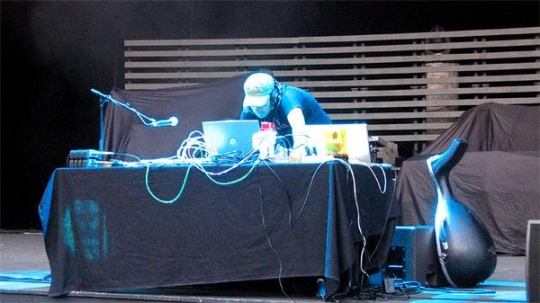 Checkpoint 303 is a non-profit musical collective from the emerging Arabic and Middle-eastern underground electronica scene. The activist musical project was launched by Tunisian SC Mocha and Palestinian SC Yosh in 2004 and has secured an avant-garde position on the Arabic underground music scene (see also tunisian underground music and palestinian underground music). The non-commercial aspect of this musical project is a fundamental dimension of the band's work since it allows for creative freedom and the liberty to express activist opinions. Checkpoint 303's compositions are inspired by the ongoing conflict in the Middle-east and the suffering it causes to the civilian populations throughout the region
http://www.myspace.com/checkpoint303
http://www.myspace.com/checkpoint303/photos/albums/checkpoint-303-supporting-massive-attack/2834764
Alpha.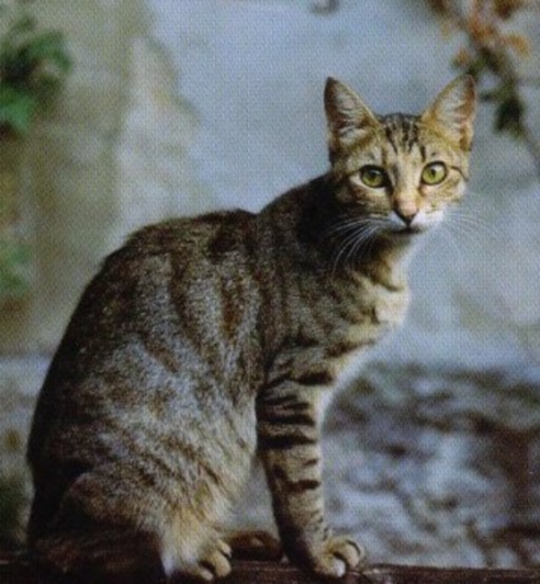 Smith & Mighty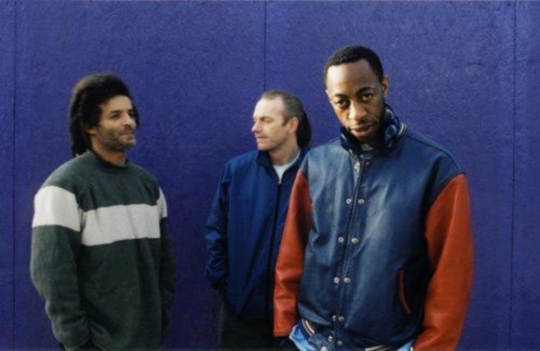 http://www.myspace.com/smithandmighty
28th January 2011
SHK10 tracks down the prodigal son, DJ Milo, who talks about the Wild Bunch sound system – the test laboratory for Massive Attack and 'the Bristol Sound'
http://www.shook.fm/content/2011/01/shook-issue-10-hits-the-streets/
24th January 2011
Odds and Ends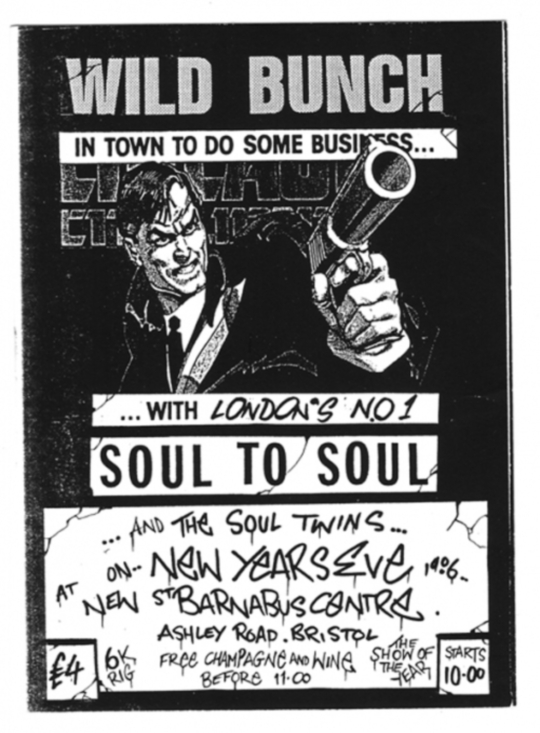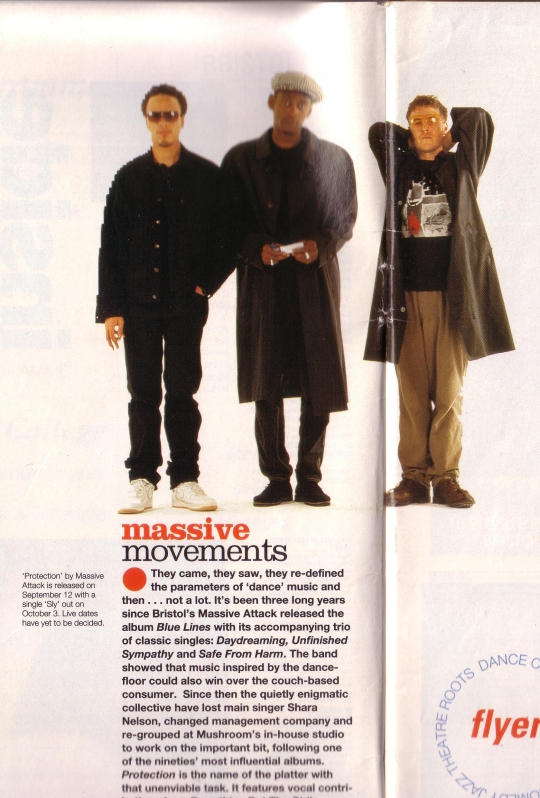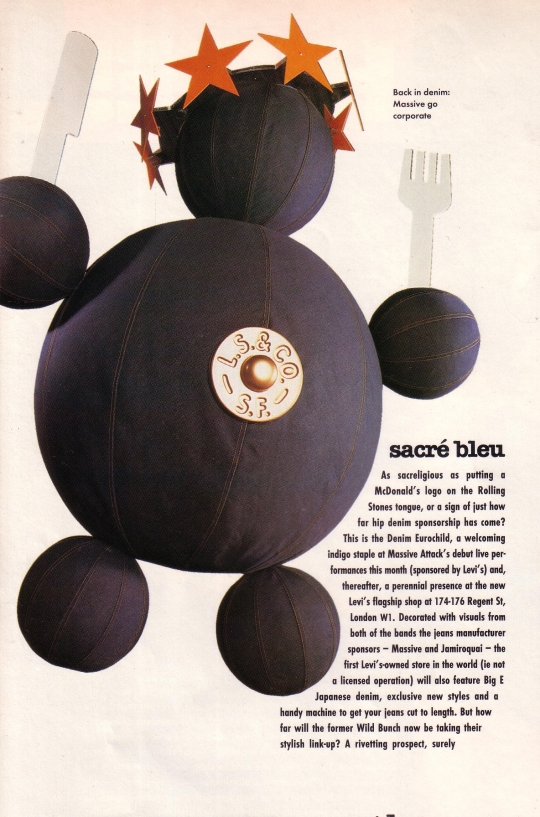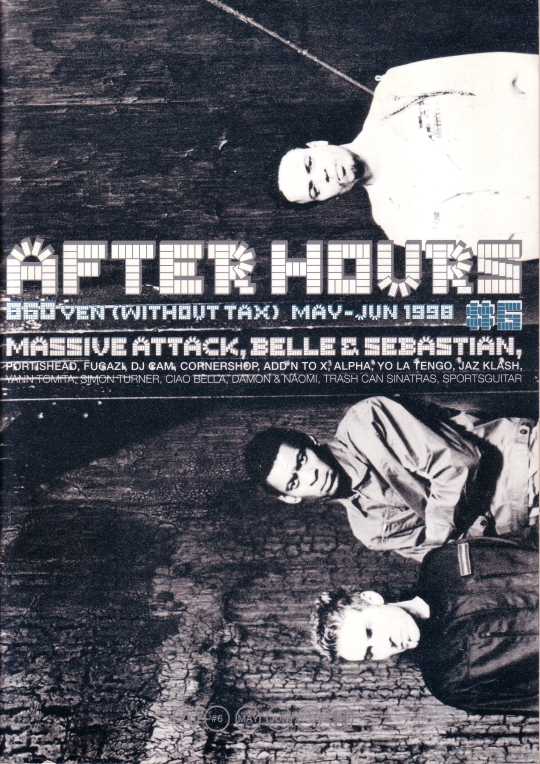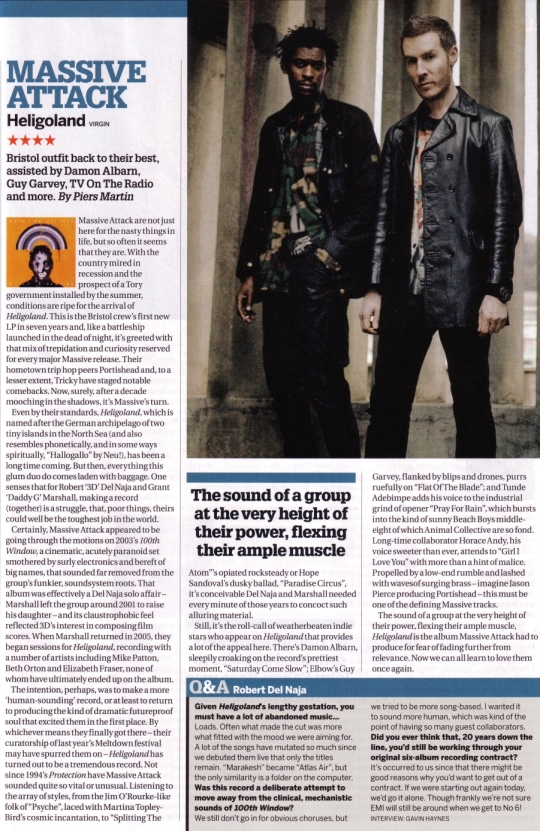 13th January 2011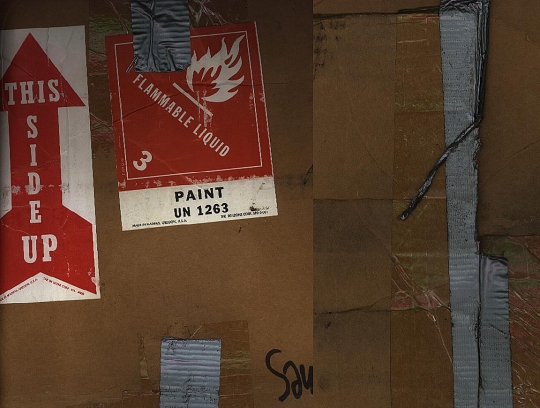 1st January 2011
Further new EPs are planned in 2011, as well as a Burial version of Heligoland.
There is an instrumental version of the Blue Lines LP. James Lavelle has one - Ref. I want one too.