Massive Attack's Meltdown (OMM, 18th May 2008)
Robert Del Naja, the Massive Attack man, presents a unique painting as part of an eight page special celebrating the band's Meltdown directorship.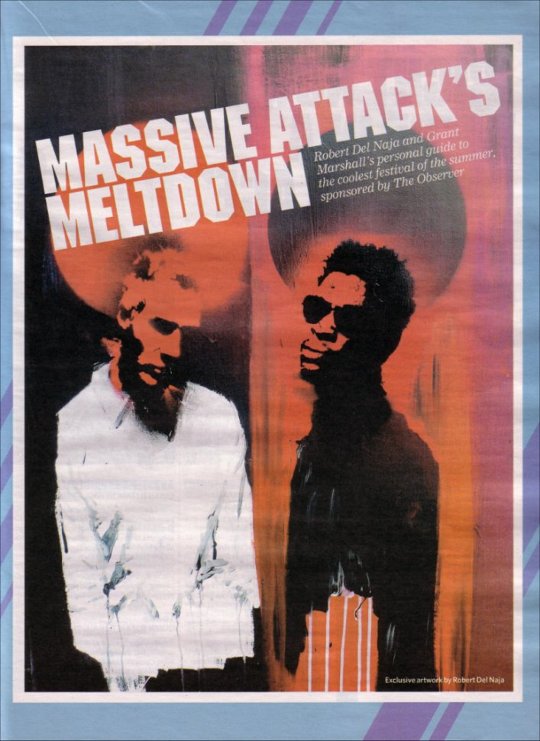 Going into Meltdown
Massive Attack are the directors of this year's Meltdown festival at the Southbank. Today's Observer Music Monthly includes Robert Nel Naja and Grant Marshall's personal eight page guide to the coolest festival of the summer, sponsored by The Observer.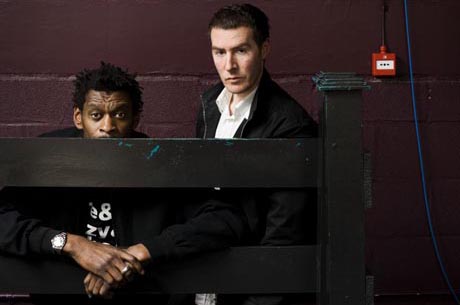 'Right now, we're in a lucky place'
For two weeks in June, Massive Attack take over the Southbank Centre in London for the Meltdown Festival. Grant Marshall and Robert Del Naja pick 10 nights to catch

Mark Stewart, Royal Festival Hall, 18 June
Grant: We've known Mark since way back in the day in Bristol - I used to DJ for him at his concerts when I was a nobody (still am...) - and he's a figure of crucial importance. He started out in The Pop Group, who were incredible, because they were a punk band but they flirted with the funk, and they were politically sussed, and then he hooked up with the On-U Sound crew. He knew a lot of the original punks, like the Clash, the Slits and Lydon, and he always brought a lot of reggae to the table. And his latest album, Edit (Crippled Dick Hot Wax) is fantastic, too.
Robert: I went on a tour of Belgian squats with Mark and Gary Clail and Adrian Sherwood in the early Nineties. It was nuts: every night the system blew up and whoever the owner was wanted a fight. Mark used to love to push everything to the max. Then there was the time that the Wild Bunch - which Massive Attack grew out of - took part in a sound clash with the Rapologists at the Language Lab, one of the first serious hip hop clubs in London in the early Eighties. It was a Bristol vs London thing. It was a disaster for us - even the graffiti backdrop that I produced fell off the wall. But then Mark got on the mic and started screaming 'Fuck off, go home!' It was amazing.
Yellow Magic Orchestra, Royal Festival Hall, 15 June
Robert: It's a real coup for us. YMO were a synth-pop group who formed in Japan in the late Seventies - they produced incredibly sophisticated music which saw them compared to Kraftwerk.
At the time, I was more into punk and new wave, and wasn't properly aware of them. But then through the film scores of Ryuichi Sakamoto - who was their keyboard player - I discovered them. It's their first date in the UK for 20-odd years, and I know that they're going to be well worth waiting for.
Elbow, Royal Festival Hall, 16 June
Robert: Elbow were the first band to cover 'Teardrop' from our album Mezzanine (1998) years ago - so they could spot a good tune! We circled round each other nervously from that point onwards, even if they're not the sort of group that people would readily associate with Massive Attack, and people from Bristol and Manchester can have a very different sense of humour. But then we got to know each other and it's been a real pleasure and we've seen the different energies collide. I do think Elbow are, in a funny way, underrated and Guy Garvey is a fascinating man. Must be: he's even worked with us on our new album. Someone's described the track as Scott Walker meets Jam Master Jay - so who knows..
Dubstep Chronicles, Queen Elizabeth Hall, 17 June
Grant: Dubstep is where it's at at the moment, particularly in Bristol, where we've always liked laid-back beats and slower basslines. But to be able to stage a night at the Southbank with all the key players - people like Benga, Pinch, Kode9, Digital Mystik - it's really exciting. You can never get too smug, whatever level you're at, so it's great to follow the young talent coming through. Even if I'm probably the oldest person to still go out clubbing in Bristol!
Tunng, Queen Elizabeth Hall, 21 June
Robert: There are lots of new folk outfits around, but Tunng, who come from the West Country, have been unique from the beginning. The group work with loops - there's nothing retro about them - and they write beautiful songs.
Reggae Acoustic Songbook, Queen Elizabeth Hall, 15 June
Grant: We've got Horace Andy, Johnny Clarke, Earl 16 and Prince Malachi performing acoustically - it should speak for itself! But reggae was obviously always important to us - part of our staple diet - and also, perhaps at the Southbank, belting music isn't always appropriate. The hope is that doing it this way, people will be able to concentrate on the songs and the quality of the vocalists, rather than just paying heed to the basslines.
Of course, we've worked consistently with Horace Andy. I've been aware of his unique falsetto for as long as I can remember - he always sounded different to everyone else. We first met him through Neneh Cherry, and it felt like meeting God. But then you realise when you meet these people.. well, it turned out Horace was into us!
Future Sound of Hip Hop, Queen Elizabeth Hall, 19 June
Robert: I'm really excited about this and the acts we're putting on: Dalek, Cool Kids, Shape of Broad Minds and Flying Lotus. Take Dalek - who come from Newark, New Jersey: it's a very dense sound they produce, using a live band with guitars and drums; and their attitude is really punk and the lyrics really provocative. I also love Aloe Blacc (who supports Terry Callier at the QEH on 20 June); he's the first soul artist who's surprised me in a very long time.
He writes really beautiful songs that can move into pretty avant-garde territory. What these young rappers represent is light years away from what mainstream hip hop has become.
Grant Which is... very commercial. It's all about the money, the bling, and no one seems to mind about the quality of the music.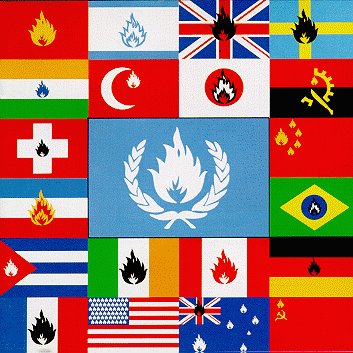 Stiff Little Fingers, Royal Festival Hall, 18 June
Robert: When I was 15, they represented pure, raw energy. I saw them play at the Colston Hall in Bristol - along with the Damned and the Dead Kennedys, it remains the most memorable gig I saw, and I went looking for their autographs afterwards. Unlike a lot of punk groups, they were properly political. And the sleeve of their album Inflammable Material (1979) - which they'll be playing at Meltdown - is my favourite sleeve of that era. In fact, it inspired the artwork for Massive Attack's Blue Lines (1991). I even got the same logo tattooed on my arm. Whenever anyone sees it, they never say 'Massive Attack?'. It's always: 'Stiff Little Fingers, mate?!'
Grant: We went on tour with the Sex Pistols when they reformed and they were, I'm sad to say, a parody. I saw a picture of Boyzone the other day and I thought: 'Not a good idea.' Although Take That are better now than when they first came out. Not that I endorse them - but the point is: it can work, especially if you've got integrity.
Massive Attack, Royal Festival Hall, 14 & 22 June
Grant: We're book-ending Meltdown with two performances. For the second show, there should be some surprises; for the first, we should be playing some tracks from our new album, which should come out in the autumn. We've been working with different people again - Guy Garvey, Horace Andy, and also Hope Sandoval, Damon Albarn, Tunde Adebimpe from TV on the Radio. And for the festival, we've been rehearsing 10 new songs.
It's great that people do want to work with us and as with Meltdown, we feel hugely privileged. We're in a lucky place right now. Of course, opening and closing the Meltdown brings its own pressures, but without the flutters in the stomach, what would be the point of it?

Grace Jones, Royal Festival Hall, 19 June
Grant: I first became aware of Grace in the early Eighties. She collaborated with two of my favourite musicians, Sly and Robbie, on records like Warm Leatherette (1980) and Nightclubbing (1981). It was the first time they had worked outside reggae, so it was like a match made in heaven for me.
And then I found out that Grace was born in Kingston - she was Jamaican! - although she moved with her parents when she was a young teenager to Syracuse in upstate New York. She ended up in Manhattan, hanging out with people like Andy Warhol, who was a good mate of hers. And then she became an iconic figure herself.
I've always loved her music - in one sense, she's completely avant-garde, but her records have been big pop hits, too. That was possible in the Eighties. But the visual aspect has been important to us as a band as well. Back then, stars had to look like they came from a different planet, and working with people like the artist Jean-Paul Goude, she looked amazing. The sexual ambiguity of that period was important; it makes me think that perhaps D and I should start wearing wigs and heels...
She's not the most prolific of artists - Bulletproof Heart, her last album, was released in 1989. But I know she has a new record ready for release in the autumn.
She appeared at Jarvis Cocker's Meltdown last year, too, singing 'Trust In Me' from The Jungle Book for his night of Disney songs. I've never had the chance to meet her - she frightens the life out of me (she's about 6ft 5!). No, really, I'm looking forward to the opportunity at Meltdown.
http://music.guardian.co.uk/pop/story/0,,2279780,00.html

'All great music is political'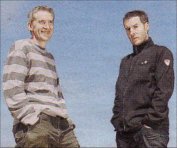 Massive Attack are working at Meltdown with the legal action charity Reprieve. Robert Del Naja talks to its director, and champion of the rights of inmates at Guantanamo Bay, Clive Stafford Smith

Robert Del Naja: My knowledge of the work you and Reprieve do comes from working on the soundtrack to a film last year called In Prison My Whole Life about the radical journalist, Mumia Abu-Jamal, the death-row inmate arrested in 1981 for the murder of a Philadelphia policeman. When the opportunity to curate Meltdown came up, we wanted to get Reprieve involved. It would be a waste to stage a festival on the side of the Thames opposite Westminster and not to create some sort of rotten stench that goes from bank to bank...
Clive Stafford Smith: I've no idea why there's an implied criticism of you for being political. I always think it's bizarre when people ask about artists getting involved in political issues because I don't understand why they don't do that all the time. What is the point of life if you're not using your talents to help the people who really need your help? I know you do political music, but a lot of people write and sing tripe - why people do that is beyond me. I think there is good music and there is great music - and it can't ultimately be great music unless it has a political purpose.
Robert: I think it's more of a recent phenomenon - since maybe the Sixties - that people tend to separate art and politics or music and politics.
Clive: Take the Olympics. This mantra that people keep repeating that you've got to keep sport and politics separate - which of the tablets that Moses brought down from Mount Sinai said that you've got to keep sport and politics separate? It's just beyond me. Of course you shouldn't. I think the poor Tibetans are very grateful that they're not being kept separate.
Robert: I think we should take advantage of our location for Meltdown, definitely. We'd like to float some human figures down the Thames dressed in orange so that they resemble the inmates at Guantanamo Bay. And we'd like to draw up an alternative travel guide to the world based on your rendition map which shows how terrorist suspects have been flown across the globe.
Clive: You'd have frequent flier miles if you'd been rendered to a particular number of different countries. I think Binyam Mohamed [a London man, an Ethiopian national and inmate at Guantanamo Bay represented by Stafford Smith who was rendered from Pakistan to Morocco to Afghanistan and finally Cuba] gets a lot of frequent flier miles! In this work, I've been taken in by the secret police in Jordan and I've visited countries I didn't know existed. I had no idea where Mauritania was and as for the capital, Nouakchott...
Robert: 'Mauritania' doesn't even sound African...
Clive: Anyway, the little red dots on our map show where people have been taken from and the white dots are secret prisons, which as you can tell from the white dots are not that secret!
Robert: You started your career as a journalist then moved into the law? What made you interested in human rights issues?
Clive: As a juvenile delinquent of 19 or 20, I was writing a book about a Death Row prisoner called Jack Potts, which only my grandkids will ever see. I wanted to be a journalist and write the seminal piece and then the world would see the absurdity of the death penalty. Visiting Death Row every day for six months, I'd visit different prisoners and I found that even in the richest country on the planet, if you're on Death Row you have no right to legal aid, which means you're meant to represent yourself. I thought that was insanity, so I went to law school.
Robert: Is music important to you?
Clive: Every time I tried a capital case I'd pick one song to listen to because when you're preparing at night you don't want to be distracted. And I'd play that same song over and over and over again. Some of them I shouldn't admit to! Practically every song on The Full Monty soundtrack album is great - I've used some of them for capital trials. And I remember using a Sophie B Hawkins song for the capital trial of a woman called Sabrina Butler in Mississippi.
Robert: I'm not sure how it's happened but in England it seems there's been an increasing desensitisation to how other people may feel in any other part of the world. I don't know whether it's a racist thing, or a result of the way the news is fed to us, but it seems that things don't matter as much if they happen elsewhere, that other people don't feel the same pain as us.
Clive: Do you think that's a new thing? My father lied on his birth certificate to get into the RAF in the Second World War so he could go and bomb Germany and in those raids on Dresden 100,000 people got killed. As Stalin said: 'One death is a tragedy. One million deaths is a statistic.' I think we've always felt that about other folk. It's bizarre to me - in a sense - that people talk about the shocking crimes of blowing up civilians in New York. It was a shocking crime, but at the same time we're bombing civilians every day in other countries around the world in violation of the Geneva Convention and everyone knows it. There's a total disconnect between what we talk about and what we do.
Robert: We talked about putting together a compilation album called Now That's What I Call Torture! featuring music that has been used in the torture of prisoners. The money would obviously go to the right causes, but from my point of view - the music side of the fence - there's a line you're crossing when you undertake any kind of project like that, and it's difficult. You don't want to be preaching to the converted at a gig. A lot of people who come feel strongly about their politics and their musical taste so you're on very dodgy ground because you don't quite know what to say, how to say it and how much to say. But with Meltdown, if we can merge some of these ideas, it will empower people like me who are a little bit nervous about how involved we can become.
Clive: I think that we on the terribly enlightened Left are much too sincere about all these issues. I don't think that being pious, sanctimonious and sincere is going to be persuasive. People get very tired of that very quickly. One thing that we always try to do at Reprieve is to take it a whole different way. When you look at torture by music you can bang on about how bad torture is, but everyone's very bored. But if you talk about how Binyam Mohamed had a razor blade taken to his penis, but also had Eminem played at him at ear-splitting volume for 24 hours a day, 20 days in a row, in prison in Kabul... you think, 'Wow'. That implicates musicians and gets them involved. I want to sue the US military to secure royalties for Eminem because I just think that it would be funny. Every time they played the song, he should have got paid and when you talk about suing for money you have a lot more rights than you do when you sue for human rights. If you can then start getting musicians excited about inserting a clause in their music contract saying 'I don't want my music used to torture people' then you finally get people paying attention and you have a bit of a laugh, too.
Robert: The only problem for me getting involved in anything to do with music and torture is that it can be turned on me pretty quickly by one statement: Going to a Massive Attack gig is torture!
Clive: If we did a poll asking which song do you think should be most used for torturing people, you'd be safe. You should be so lucky that they use Massive Attack. I've always wondered why they use Eminem and Bruce Springsteen, and what I've always wanted to ask Donald Rumsfeld was why not country and western music? The guys would crack in minutes.

http://music.guardian.co.uk/pop/story/0,,2279782,00.html

Who are Reprieve?
Reprieve was founded in 1999 by Clive Stafford Smith and uses the law to enforce the human rights of prisoners. It represents 33 Guantanamo inmates, and is involved in investigating the whereabouts of other prisoners subjected to the process of 'extraordinary rendition'.
www.reprieve.org.uk
Meltdown: the directors' cuts
Over 15 summers since 1993, the Southbank Centre in London has been taken over by a different Meltdown director, each with his or her own unique taste
1993: George Benjamin Acts included the London Philharmonic Orchestra with conductors George Benjamin and Frank Welser-Möst, Ensemble Modern with conductor Markus Stenz, percussionists James Wood, Robert van Sice and Emmanuel Séjourné and soprano Sara Stowe, Nikolai and Valery Mongoush, London Sinfonietta, Hatton Hodgson, Paul Burwell
1994: Louis Andriessen Acts included Housewatch, Icebreaker, City Degung Gamelon Ensemble, Piano Circus, the Steve Martland Band, Mecklenburgh Opera Ensemble, Bang On A Can All Stars, Gavin Bryars Ensemble, Philip Glass, Alain Patel and Les Ballets C de la B, Asko Ensemble
1995: Elvis Costello Acts included Jeff Buckley, Keith Tippett, the Jazz Passengers, Marc Ribot, Composers Ensemble, the Brodsky Quartet, BJ Cole's Transparent Music Trio, Bill Frissell Trio, Steve Nieve, the London Sinfonietta, the Wooden Indians, the Angell Piano Trio, the London Philharmonic Orchestra, Anuna and the Sabri Brothers, Moondog, June Tabor, Huw Warren, Mark Emerson, Patricia Rozario, Fretwork, Michael McGlynn
1996: Magnus Lindberg Acts included Ibimil and Yat-Kha, Trevor Wishart, Sonic Arts Network, Bruce Gilbert aka the bee keeper, Heiner Goebbels, David Moss, Varttina and Leningrad Cowboys, London Sinfonietta, Fritz Lang's Metropolis, Avantil
1997: Laurie Anderson Acts included DJ Scanner, Ivor Cutler, Lou Reed, Spalding Gray, Gidon Kremer and his Tango Group, Ken Nordine, Arto Lindsay, Alan Read, Heather Woodbury
1998: John Peel Acts included Cornershop, Gorky's Zygotic Mynci, Masonna, Sonic Youth, Spiritualized, the Delgados, XOL DOG 400, the Jesus and Mary Chain, Culture Blood, Damon Albarn, Jessica Voorsanger, the Leopards, the Beau Hunks playing the films of Laurel and Hardy, Ardal O'Hanlon, Jeremy Hardy
1999: Nick Cave Acts included ? & the Mysterians, Barry Humphries, Bonnie Prince Billy, Console, Faust, Gary Lucas, Kleidler, Nina Simone, Syd Straw, the Dirty Three, To Rococo Rot, Van Dyke Parks Polly Borland, Tony Clark
'It was an absolutely extraordinary experience for me and it was great working with the Southbank. I was told I could draw up a list of whomsoever I wanted and they'd go out and get them for me. So I said: 'JD Salinger; Charlie Manson...' Even then, we ended up with Nina Simone, for what turned out to be her last-ever UK gig. For her, it was just another gig - the old pros, they just want to play and get paid, and why not? But it's not your intentions that are important; it's the performance you give, and hers was phenomenal - it was one of the greatest concerts I've ever seen. And I wanted to create interesting pairings for each night, so I had Germaine Greer opening for her, reading Sappho in the original Greek to a completely stunned Festival Hall audience.
'It was great to meet people like that, who have always been your heroes - Barry Humphries was another, and we were able to put on Hal Wilner's 'Harry Smith' evening, the first time he had the money to stage something like that properly. And I started a relationship with the Southbank which seems to have endured; I was back there last year for Jarvis Cocker's Meltdown - taking the stage with him and Shane MacGowan and Pete Doherty, howling like a pack of dogs... '
2000: Scott Walker Acts included Mark-Anthony Turnage, Asian Dub Foundation, Blur, Cicala Mvta, Clinic, Evan Parker, Jarvis Cocker, Jim O'Rourke, Luc Bondy, Radiohead, Richard Alston Dance Company
2001: Robert Wyatt Acts included Baaba Maal, David Gilmour, Elvis Costello & Brett Anderson, Ivor Cutler, Julie Tippetts, Massacre, Matthew Shipp & William Parker, Max Roach, Oi Va Voi, Sparklehorse, the Raincoats, Tricky, Wayne Horvitz
'Both Alfie, my wife, and I found the whole Meltdown experience wonderful. There were lots of surprises - like Meira Asher's 'Bodylab' performance piece in the Purcell Room. That was a knockout show, shocking in a way the avant-garde rarely actually is. And her voice... unforgettable. Like all of it.'

2002: David Bowie Acts included Coldplay, Harry Hill, Philip Glass, Suede, The Legendary Stardust Cowboy, Daniel Johnston
'One thing I regret now is that I didn't do a 'British Rock in the Movies' week. It could have provided more than a couple of smiles. How about 1958's The Golden Disc, where pop star Terry Dene has to move over for Ginger Baker's mentor Phil Seaman and his band? Nice.'
2003: Lee 'Scratch' Perry Acts included Fun Lovin' Criminals, Michael Franti and Spearhead, Stateside Hombres, the Sun Ra Arkestra, Asian Dub Foundation, Tortoise, the Bees, Mad Professor
2004: Morrissey Acts included Alan Bennett, Ari Up, Cockney Rejects, Ennio Marchetto, Gene, Jane Birkin, Linder Sterling, London Sinfonietta, Loudon Wainwright III, Lypsinka, Nancy Sinatra, New York Dolls, the Ordinary Boys, Sparks, the Libertines
2005: Patti Smith Acts included Antony and the Johnsons, Balanescu Quartet, Bert Jansch, Beth Orton, Billy Bragg, Black Rebel Motorcycle Club, Brian Jonestown Massacre, Carbon/Silicon, Cat Power, Ed Harcourt, Eels, Flea, Fred Frith, Hank Williams III, Jeff Beck, Joanna Newsom, John Cale, John Frusciante, Johnny Marr & Robin Hitchcock, Kevin Shields, Kristin Hersh, Lemn Sissay, Lenny Kaye, Loso, Martha Wainwright, Marc Almond, Rachid Taha, Richard Hell, Roy Harper, Sinead O'Connor, Steve Earle, Television
In 2006 the Royal Festival Hall was closed and there was no Meltdown.
2007: Jarvis Cocker Acts included Cornershop, Iggy & the Stooges, the Jesus and Mary Chain, Motörhead, Devo, Melanie Safka, Roky Erickson, Sunn O))), littl'ans, Scout Niblett, Selfish Cunt
'It sounds like one of those cheese-master things to say but it really is difficult to pick one Meltdown memory. The whole thing was one marvellous blur - and you could still smoke on the balcony upstairs. But if one moment summed it all up then it was Hal Wilner's 'Forest of No Return' - an evening of interpretations of songs from classic Disney movies.
'It was stressful because we were still rehearsing 30 minutes after the doors were supposed to open but everyone pulled out all the stops. Fenella Fielding bringing tears to the eyes with 'Feed the Birds', David Thomas putting the willies up people with 'I'm Late' , Grace Jones stunning the house with 'Trust in Me', finding myself on stage with Nick Cave, Shane MacGowan and Pete Doherty attempting to howl our way through 'Home Sweet Home', and so on and so on... No one really knew what was going on but somehow it all worked. Beautifully.'

http://music.guardian.co.uk/pop/story/0,,2279770,00.html
Putting on the show
The Southbank's Glenn Max reveals how it all comes together ...
Producing Meltdown is no picnic. There is a great deal of wrangling, cajoling, pleading, negotiating, justifying and arguing that happens before you end up with what should be a composite picture of the likes and influences of the chosen director. For many artists, the prospect of engaging with an arts centre inspires as much paranoia and distrust as it does possibility. Plus their credibility is at stake. And, credibility counts for much in the world of the arts. Perhaps it's everything.
But you're right. I am an ungrateful bastard. How dare I complain?
Through my Meltdown directors I've learned about, or broadened my appreciation of, Max Roach, the Legendary Stardust Cowboy, Alpha Blondy, Bertolt Brecht, Nicholas Schoeffer, Keith Tippett, KPM Music Library, Carl Orff, John Betjeman and much, much more. Morrissey was the director who suggested the most artists I'd never heard of (Timo Haas!). Our cultural references seemed light years apart, though we were both adamant that New York Dolls and Sparks' Kimono My House were two of the best things that ever happened.
This year I've had an opportunity to research Dalek, Flying Lotus, Johnny Clarke, Vangelis, and the severely overlooked innovator Mark Stewart. What an education!
There have been lessons to be learned from Meltdown's directors since I took on the job. From Robert Wyatt, a generosity of spirit. From David Bowie, a decisive, winning smile and that an unparalleled back catalogue of recorded work overrides most curatorial shortcomings. From Lee Perry, that rationality has nothing to do with wisdom or gentleness. From Morrissey, likability is overrated and consistency may be infinitely more valuable. From Patti Smith, spontaneity, team spirit, improvisation. Give it your best all the time. A good work ethic is everything. From Jarvis Cocker: that provocation and activism are inspiration itself and that the best artists may be standing right next to you.
It's too soon to say what I'll learn from Massive. It's been an arduous but often exhilarating process. Like many Meltdown directors, they started slowly but in the final weeks became as obsessed as I am. D and Grant have also delivered what I think is one of Meltdown's most personal programmes.
I'm deeply grateful and yeah, OK...
I am a lucky bastard.
http://music.guardian.co.uk/pop/story/0,,2279787,00.html
The full line-up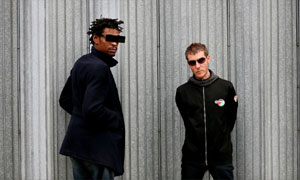 Silent Disco Outdoors with guest DJs Riverside Terrace, Friday 13 June, Saturday 14 June & Thursday 19 - Saturday 21 June
Massive Attack Royal Festival Hall, Saturday 14 June
Gong Queen Elizabeth Hall, Saturday 14 June
Reprieve: Fourteen Days In May Screening Purcell Room at Queen Elizabeth Hall, Sunday 14 June
Yellow Magic Orchestra Royal Festival Hall, Sunday 15 June
Reggae Acoustic Songbook: Horace Andy, Johnny Clarke, Earl 16 & Prince Malachai Queen Elizabeth Hall, Sunday 15 June
Reprieve: Taxi To The Dark Side Screening With Clive Stafford Smith Purcell Room at Queen Elizabeth Hall, Sunday 15 June
Elbow Plus Fleet Foxes Royal Festival Hall, Monday 16 June
The Night James Brown Saved Boston Screening Purcell Room at Queen Elizabeth Hall, Monday 16 June
Vangelis' Blade Runner Soundtrack performed live by the Heritage Orchestra, mixed by Massive Attack Royal Festival Hall, Tuesday 17 June
Studio Rockers presents: The Dubstep Chronicles The Front Room at Queen Elizabeth Hall, Tuesday 17 June
Stiff Little Fingers + Mark Stewart & The Maffia + Adrian Sherwood Royal Festival Hall, Wednesday 18 June
The Shortwave Set + Martina Topley Bird Queen Elizabeth Hall, Wednesday 18 June
Grace Jones Royal Festival Hall, Thursday 19 June
Future Sound Of Hip Hop: Dalek + Cool Kids + Shape Of Broad Minds + Flying Lotus Queen Elizabeth Hall, Thursday 19 June
Gang Of Four + Tom Tom Club Royal Festival Hall, Friday 20 June
Terry Callier + Aloe Blac Queen Elizabeth Hall, Friday 20 June
George Clinton & Parliament / Funkadelic Royal Festival Hall, Saturday 21 June
Tunng Queen Elizabeth Hall, Saturday 21 June
Reprieve: The Rendition Monologues Purcell Room at Queen Elizabeth Hall, Sunday 15 June
Massive Attack Royal Festival Hall, Sunday 22 June
Primal Scream And The MC5 Royal Festival Hall, Tuesday 24 June
United Visual Artists Riverside Terrace, Saturday 14 June - Sunday 22 June

Tickets: 0871 663 2520
southbankcentre.co.uk/meltdown
http://music.guardian.co.uk/pop/story/0,,2279786,00.html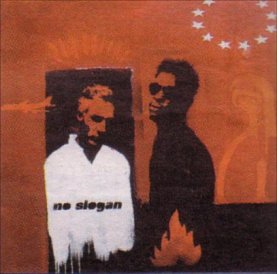 Own your own Meltdown artwork. For this special Meltdown supplement in the Observer Music Monthly, Robert Del Naja of Massive Attack produced the cover illustration as well as a similar painting reworking the same motifs (above). Del Naja was originally famous as a graffitti artist and has helped produce artwork for the band's four albums and also created the cover art for UNKLE'S 2007 album War Stories. The painting ablove will be on show at the Southbank centre throughout the Meltdown festival and will then be auctioned in aid of the legal charity Reprieve.