Collected (Creative Review April 2006)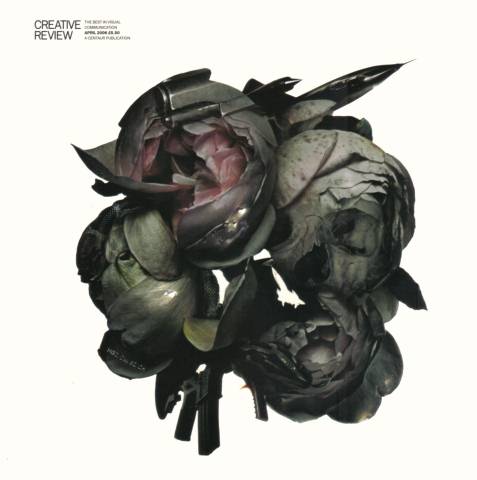 On 27 March, Massive Attack release the compilation album, Collected.
"With this album being a 'Best of', the band were keen to avoid the cover image feeling retrospective. Whilst the imagery should be both iconic and beautiful, it was important that it should be something new," says Tom Kingston, whose studio created the artwork in conjunction with the band's Robert Del Naja and photographer Nick Knight. The resultant cover was nicknamed the 'Ballistic Rose' by the band's management: at first sight, it appears to be a flower, but closer inspection reveals the presence of more sinister elements including weapons, a snake and a skull. The packaging also makes use of Massive Attack's impressive archive of past artwork.
" We made reference to the band's visual heritage on the inner booklet," explains Kingston. "3D's paintings, previous album artwork, magazine covers and portraits were collated and arranged in a large, black-washed studio. The walls and floor were divided up into a gridded space where the artwork could be carefully arranged and documented by photographer David Hughes. The idea was that these pages would feel more like sharing a personal collection of images and objects as opposed to just reproducing old artwork."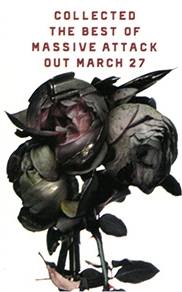 Kingston and Del Naja neatly met retailer requirements by placing the album's title and other information on a removable sticker which runs across the top of the sleeve. Both it and the ad campaign use the bespoke typeface MA Collected, which was based on Julian Morey's font Simpson. "Like the image, we wanted to create a typeface that embodied a similar mix of hard and soft," Kingston says. Like the band's music, the overall effect of the work is to combine surface beauty with more threatening undertones. According to Massive Attack's Del Naja, "We took a different approach to this sleeve - making full use of the idea of a collection of themes and symbols. The Ballistic Rose represents the beautiful troubled land we occupy - it's pure heavy fucking metal man!"






Massive Attack's Collected comes with a bonus disk featuring new tracks, the promos for which include: False Flags, directed by Paul Gore in which an angry man lobbing a petrol bomb at a car magically becomes a thing of wonder and beauty - thanks to stunning use of super-slo-mo, Production company: Flynn Productions.






Live With Me. directed by Jonathan Gtezer, his first music video for six years. The film charts the evening of a pretty, professional-looking young woman wno slowly drinks herself into an alcholic obilvion ending up asleep on a park bench. Production company Academy. Producer Nick Morris, Commisoner (for both these videos(:Burton-Fairbrother Record company: Virgirn Records.

Thanks to Azure