Through A Glass Darkly (Venue, 31st January 2003)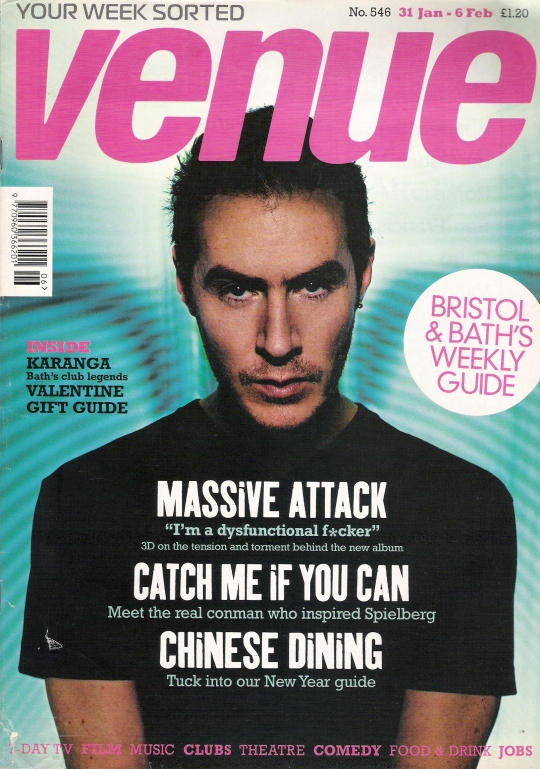 Daddy G might be taking an extended sojourn but Massive Attack live on with the release of their new LP '100th Window'. The album's main architect, 3D, tells Stephen Dalton about its fraught genesis and being "a dysfunctional fucker".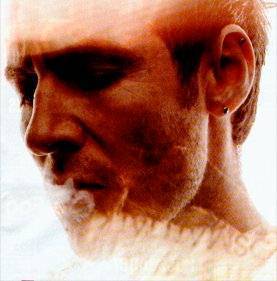 Even by the tense and tortuous standards of Bristol's most dysfunctional pop superstars, the evolution of Massive Attack's fourth studio album has been fraught with drama.' 100th Window' is their first effort as a duo, in theory at least, following the acrimonious departure of founder member Mushroom before 1998's 'Mezzanine'. But two years of experimental dead ends, creative friction and outside forces tested these veteran maestros of the bittersweet symphony. During the recording, they were at war with themselves. And now, as the album is finally unveiled, Massive are at war with war itself.
Sitting in a quiet Clifton pub on a wintry Bristol night, Massive mainman 3D - aka Robert del Naja - is picking over the album's genesis with as much diplomacy and delicacy as he can muster. His conversation is frank and articulate, but with the underlying unease of a man single-handedly trying to keep the band's name and reputation intact. The album's title, he explains, came from computer jargon, but he sees it as a "celestial" metaphor with overtones of media voyeurism, creeping paranoia and emotional breakdown. Very twisted. Very dysfunctional. Very Massive Attack. The exquisitely textured moodscapes of 100th Window went through several painstaking stages, from all-out psychedelic rock to shimmering electronica, via long periods of creative stasis and communication breakdown. The album began in unorthodox circumstances, as a lengthy collaboration with Bristol-based garage-rockers Lupine Howl.
But these early sessions ultimately proved too raucous and organic to mesh with Massive's delicate sci-fi lullabies. "It's a real shame, we got some brilliant stuff," 3D shrugs, "But a lot of the stuff we were doing ended up sounding post-'Mezzanine', you know, and that fucked me up. I really wanted to go away from that and do something a bit different, change the mood."
The mood changed with Sinead 0'Connor, who features heavily on' 100th Window', a blast of warm future-folk humanity after the chilled isolation of 'Mezzanine'. Sinead, 3D says, brought "total honestly total personality" to the album. Damon Albarn also guests on' 100th Window', although his voice has been heavily treated and buried in the music's tidal currents. The Blur frontman actually recorded a conventional vocal, but it "seemed to stick out as a novelty thing".
3D composed most of the album with Neil Davidge, who also worked on 'Mezzanine', with programmer Alex Swift and engineer Lee Shepherd completing the musical nucleus of Massive Attack 2003. "Neil's on the same split as me and [Daddy] G are on, and we've got everyone else on a percentage as well," says 3D. "Everybody should get paid for what they do. That's how Soul II Soul fucked up, you know?"
Massive have always used collaborators, but significantly absent from the studio this time was Grant Marshall, aka Daddy G, 3D's longtime friend and sole remaining original Massive member. Distracted by the birth of his daughter in late 2001, G had no musical input on the new album - a first in the band's 15-year history.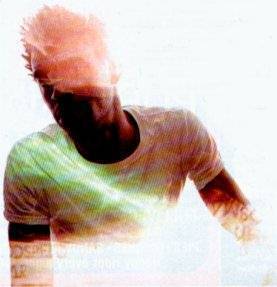 "G became a father, and then obviously he stopped coming to the studio, more and more, until he stopped coming at all," says 3D, "His priorities changed and everyone understood that. But my priority last January along with Neil's, was 'Fuck it, we've been making this record too long, it's getting on my fucking nerves now', So we started writing some new tracks."
Now there is talk of Grant not even touring with Massive, but 3D insists this is unlikely "It's up to G," he admits, "Obviously because he's a father now it's a more difficult situation. But I'm sure he's going to, If he decides he doesn't want to go to the Far East, for instance, then maybe he won't do that. Maybe he'll tour with the band in England or in Europe where it's more accessible to home, you know?"
Of course, Massive Attack would not exist without friction - tension has been the lifeblood of their music since their 1991 debut 'Blue Lines', after all. But rumours of the band's imminent demise, 3D insists, have been exaggerated. "Every year we have a Massive Attack moment, where it's all over," he shrugs. "The idea for me to keep it together is just that it's the creative outlet we need. The thing with Massive Attack as a project is it's meant to be ambiguous. The whole point was the ability it had to develop and evolve and change without being firmly attached to the faces or personalities within the group. And that still is a key factor in the survival of the band. That's what's going to keep it together. because it's not about two people being in the same place at the same time operating on the same level.''
So Grant definitely has a future as part of Massive? "Of course he has. The future's what you fucking make it. what you put in, But the thing with bands - it's just like, three men. fucking egos. vanity, selfishness, magnified tenfold by fucking being in a band and earning money Fucking hell. how does it work, you know?"
Most pop stars, of course, are self-absorbed prima donnas more concerned with midweek chart positions than Middle East conflict. The more image-conscious will pay lip service to fashionable causes like anti-globalisation or the environment, then chop out a line of Third World exploitation and pump their royalties into arms-dealing share portfolios. Funny how it took Massive Attack, so often caricatured as lethargic stoners, to kickstart rock's sleeping conscience in 2003.
Recent music press tributes to Joe Strummer, a personal hero, spoke volumes to 3D about generational alienation.' 'They were almost embarrassed by his politics," he scowls. "Then you think 'Well, what happened to all that?'. The wheel's moved into a different place now. I was chatting to Paul Weller about it, because he's a friend of a close friend of mine, and he said when he got involved in all that stuff it did become about ego politics. That's why he got out of the whole thing."
But to old punks like 3D, ego politics crumble in the face of imminent conflict in Iraq. That's why Massive and Damon Albarn were on the anti-war march in London last week. That's why they paid 22 grand for those huge 'Wrong War' adverts in NME, with more to come. That's why they got behind CND and Stop The War, and have even helped fund a legal challenge to military intervention in the international courts.
"It seems like a long time since the British Empire, but it's only 100 fucking years ago," 3D says. "Gandhi said that one small island, Great Britain, is holding the whole world in chains. That was 50 years ago, and we're still doing it now with corporate fucking imperialism, There's no change but the boundaries have now bled. You can't see right from wrong anymore, because we're all consumers."
In the past, 3D admits, Massive might have shrugged their shoulders and carried on living in their pop bubble. But age and experience have hardened them. Their anti-war stance is no cynical "branding exercise", 3D insists, Already the abusive emails have started flooding in from outraged American fans. Other musicians have been supportive, including Fun-Da-Mental and Radiohead, but the general level of pop apathy has been an eye-opener.
"We'd get some strange questions coming back from band managers," says 3D incredulously "Like, 'Ooh, are you supporting Saddam Hussein's regim?7' Of course we're not! This is an anti-war thing, a humanitarian fucking cause. And they were like 'We're not sure, we'd love to help, but maybe next time. Maybe next war we'll be involved..."'
Massive Attack are arguably the most famous Bristolians since Gary Grant, and certainly the city's most influential cultural ambassadors since punk - possibly even of all time. They have sold millions of albums, played arenas worldwide, graced countless magazine covers. And yet they remain the most unlikely rock celebrities in the world, walking a bizarre high-wire between fame and facelessness,
"It's a balance, obviously;' 3D shrugs. "You could go out to all the parties in London, all the openings and the shows, get photographed outside clubs, all that shit. Get a famous girlfriend, make the gossip pages, but I couldn't do all that, There's just something so rotten about it all. When I look at celeb mags, everyone just looks like they're trying so hard. They look so desperate."
Living in Bristol, says 3D, has always given Massive "a slightly misguided sense of independence". Misguided or not, they have kept a prying media at arm's length and forged their own musical path. Even when the dubious delights of London call, it's always a fling, never a full-blown romance.
"Every year I go and see estate agents and look at London property and just laugh at what's on offer for the prices,'' 3D grins.' 'This year I started looking at ridiculous places that I wouldn't even dream of buying - penthouse suites opposite Westminster which are, like, three and half million pounds apiece -just looking and thinking 'Fuck, what's the point?'."
It's called quality of life. Just don't tell too many London wage slaves, they'll move down and ruin it. "Some people say Bristol's the graveyard of ambition." 3D shrugs, "But I love the fact that if you don't want to rucking do anything, don't do it, G's parents are from the Caribbean, my father's from Naples, and both places have a very relaxed attitude to life. They're very passionate about life and death, but not passionate about companies and corporations. Which is something I think we've all forgotten, you know?"
According to their schedule, Massive appear to have left Bristol off their tour dates for 2003. Not so, says 3D. "No, we are playing Bristol," he insists. "It's not a secret, we're just trying to secure a place at the moment so it'll be a one-off event, you know? We're talking to the council at the moment about doing gig in the summer in an open place, a special gig with licences. Trying to do it with all Bristol bands and keep a late curfew, It's looking pretty good. But we don't want to publish something that's going to be a let down, you know?"
"Everyone says we're dark, but I think our music's a safer place to be than pop music, Pop's rucking cold, mechanical and scary - that really terrifies me. I find most sad music warmer, because it's an outlet, isn't it? Emotional music is cathartic. Sad music is the true spirit of the people, melancholic music, whereas pop is just a transient thing to keep your mind off the shit."
That's always been the key to Massive Attack's 21st-century blues: melancholic unease as a shared catharsis, sadness as celebration. 3D calls himself "a dysfunctional fucker" and admits that "happy people make me suspicious". So is his glass half-full or half-empty9 "Definitely half-empty" he says glumly "I've started hoarding things, know what I mean.. .?" What, in case the balloon goes up? "Exactly The only problem with that is, holding illegal substances in great quantity, you become a fucking risk." Honestly officer, it's for my own personal use. "Exactly" grins 3D. "Sounds very dysfunctional, doesn't it?"
Very dysfunctional, But very Massive Attack.
Tears of my tracks Antonia Short reports on the protracted making of '100th Window'.
The Massive machine is in motion. But back in Bristol, 100 windows and three and a half years later, there are a trio of unsung heroes breathing one even more Massive sigh of relief - because for Neil Davidge (producer), Alex Swift (programmer) and Lee Sheppard (engineer), life in the studio ain't been easy.
It was a hard task to set themselves, a sample-free record - a definite first for Massive Attack. They made a hopeful start -an idyllic farmhouse, a tanker-load of beer, musical mates Lupine Howl sleeping over, and the best technical kit money could buy Everything they needed to make some high-fidelity racket. But when months of tweaking, lengthening, stripping and mutating proved fruitless, it was time to face the not-so-tuneful music and start all over again.
"It all went very wrong," recalls Davidge, the album's co-creator, "because it was almost the kind of thing a record company would say - 'I know, let's put Kate Bush in a studio with Phil Collins and it'll be great', Great if it was really that simple." But somehow, with forced determination, the Massive cogs continued to turn and after sampling every animate and inanimate object within their grasp, the album found a path again.
Cue the next problem - hot off the plane from Ireland, Sinead 0'Connor had arrived with a stinking cold. "There was nothing we could do to get rid of it," recalls Lee. They chased her back to Ireland for some sniffle-free takes, but it just didn't cut it, which left one of two choices - a cold vocal or a vocal with a cold. "We chose the best rendition - the one with the cold. We just had to work with it."
What they didn't know was the most excruciating problem was still to come - a single troublesome bassline clearly sent to test their musical devotion. "Working on that was the point at which I hit the biggest depression I've had in my adult life," says Davidge. Even 3D was at breaking point. But, by keeping the picture big, the fourth album was finally born. "I never thought I'd say it," admits Davidge, "but I'm now happy with that bassline.,. and the record. It's honest, it's got emotional content, it gets people and it's interesting, and we got to that point with it A where it's, y'know... *' well, it's a good album innit!"
See next issue for a fuller interview with the unsung Massive heroes.
Massive magic moments
ANY LOVE (12" WARMERS) JULY 1988
• Debut 12" 'Any Love' featured Shara Nelson and former Wild Bunch cohort Nellee Hooper, and was a small step from Massive s previous sound system incarnation. But it's a tantalising production and its great swathes of atmosphere also hinted at a giant leap about to be made, That would land in the form of...
BLUE LINES (WILD BUNCH/VIRGIN) APRIL 1991
• A searing, seething, emotional ball of slo-mo beats, paranoid dub and edgy electro-soul that illustrated the fusing of styles brought in by 3D, Daddy G and Mushroom. With Tricky, Horace Andy and Shara Nelson along for the trip and the Gulf War as a backdrop, 'Blue Lines' not only revolutionised dance music as an album genre, its raw lyrical openness and spooked arrangements captured a growing mood of political and social discontent in Britain. Hailing it as a triumph for dance music was only half-right: it remains to this day one of the best albums by a British act of any description ever.
PROTECTION (WILD BUNCH/VIRGIN) SEPTEMBER 1994
• Three years (and here the perfectionist, drawn-out MA work ethic is carved in stone) hadn't dissipated their musical power. Tricky s catatonic drawl on 'Karmacoma' is thrilling, while guest vocalist Tracy Thorn made the title track a classic torch song that still sends shivers spinewards. A live take of 'Light My Fire' just seemed lazy, though. It was omitted from Mad Professor's dub re-write, 'No Protection', a milestone dub project that makes it as essential as its parent album.
MEZZANINE (WILD BUNCH/VIRGIN) APRIL 1998
• Bleak, apocalyptic, pre-millennial despair were the order of the day on 'Mezzanine' (until then a happy word normally associated with tapas). Cocteau Twin Liz Fraser guested on the beautiful 'Teardrop', and while their musical roots still applied, the onus was on exploring new musical territories. But did they throw the baby out with the bathwater? Some saw the album as a return to form, confirmation that they Mushroom would leave, his salutatory missive: "Are we a punk band now?".
100TH WINDOW (MELANKOLIC/VIRGIN) FEBRUARY 2003
• A GLASS ACT? With Mushroom gone and G on paternity leave, Massive's fourth opus was always going to generate keen anticipation. Could they still pack the same emotional punch, the extraordinary marriage of ideas, now that they were ostensibly down to one? Or would 3D merely present us with an essence of the once-three-pronged Attack? Certainly the announcement that garage rockers Lupine Howl would appear on the fourth album seemed to bear out Mushroom's departing fears, circa 'Mezzanine', that MA were going 'punk' (as it transpired, the Howl's reputed 80 hours of jamming was nixed). So where for Del Naja and 'Mezzanine' co-producer Neil Davidge to turn? Further into the depths of the troubled personal and political psyche they waded into on previous outings is where. That's not to say Massive are just treading water. '100th Window' is a disquieting discourse of the troubled soul. It sounds like a giant leap. with its genius production twists and masterfully subtle flourishes, the cloying moodiness yet mysteriously uplifting quality of the lyncs and voices (Smead O'Connor's three tracks are nothing short of triumphant). Of all their albums, it is the most coherent and musically adventurous, with stunning strings and bhangra and jungle rhythms counterpointmg symphonic washes of sound. But for all the big new discoveries, the grit-and-dirt seam that ran through their previous albums continues to be mined to profitable effect. The core may be just one, but the spirits of the past still seem to have their say. (Cris Warren) *****