31st December 2004


A short interview with Dot Allison from the Year Zero Slamzine:
When was your 'year zero' and what music was responsible for shaping who you are today?
There have been many seminal and brilliant years it seems. Probably the year that was the most fun for me was last year doing the Massive Attack world tour where I sang and played guitar with them for the first time. I was supporting them with my acoustic solo show too which was hard work but amazing. I remember just realising about half way through that year that I had never laughed so much in my life. 3-D is one of the funniest men I have met. We share the same surreal sense of humour. So all round it blew a lot of my other experiences out of the water to travel the world under those circumstances with a bunch that are truly wild and a right laugh.
What is your song on the album about?
The song is about feeling intensely what life throws at you and sometimes feeling like you need an anaesthetic.
What five 'things' can't you live without in 2004?
A power book, my i-pod, laughter, white tea and my dreams.
www.slamyearzero.com


1st December 2004

D
http://forums.massiveattack.co.uk/viewtopic.php?t=7148
Posted: Wed Dec 01, 2004 10:20 am Post subject: santasghettO
--------------------------------------------------------------------------------
HELLO EVERYONE,JUST FINISHED SET OF BIG BRAND NEW PAINTINGS AND GRAPHIC LITE BOXES FOR SNTAS GHTTO STARTS TONITE-121 CHARING CROSS ROAD ALL OVER DECEMBER.OVER NEXT 12 MONTHS WILL BE DOING ALOT OF NEW ARTWORK AND MAKING VIDEOS USING MAC PRODUCER PACK
THE 110TH WINDOW BOOK WILL ARRIVE NEXT SPRING ,FOLLOWED BY SCRAPBOOK VERSION OF 'FITTING-IN'-NEW STUDIO SOUNDS AMAZING-LEE HAS DONE A CRAZY JOB-WE THINK WE WILL FINALY HAVE THAT ROOM WE ALWAYS NEEDED-MIXING OURSELVES..WILL GET SPIKE DOWN TO US.
HOPE ALL ARE WELL AND HAPPY

13th November 2004

Horace Andy will be perfoming down Fiddlers in Bedminster, Bristol tonight. Daddy G will also be DJing.


5th November 2004

D
http://forums.massiveattack.co.uk/viewtopic.php?t=6993
Posted: Fri Nov 05, 2004 1:36 pm Post subject: four more tears
--------------------------------------------------------------------------------
EMERGING FROM THE CARDBOARD BOXES AND MAKING NEW TUNES.THE STUDIO IS COMING TOGETHER AND MYSELF AND NEIL HAVE BEEN WRITING AND SAMPLIING-YES SAMPLING AGAIN-AFTER A PERIOD OF ANTI-SAMPLE BEHAVIOUR.GONNA BE RECORDING VOCALS FOR LP5 OVER THE NEXT FEW MONTHS WITH A VARIETY OF PEOPLE-INCLUDING THE GUYS FROM TVONTHERADIO.MOS DEF AND LESLIE FEIST-MYSELF-ALMOST READY TO COMMIT BRAND NEW VOX TO DISC-AS WELL AS FINISHING THINGS FROM SUMMERTIME.BEEN PLANNING A NEW SERIES OF PAINTINGS AND PRINTS-ALWAYS HELD THE VIEW THAT I WOULDN'T FORCE THOSE THINGS-BUT IDEAS ARE ROLLING NOW AS THE NEW AMERICAN CENTURY SHIFTS INTO FIRST.
A MOMENT OF RESPECT FOR POOR YASSER ARAFAT WHILE THE PRESS PLAN HIS FUNERAL-DIGNITY PLEASE-HAD A GREAT TIME DJING WITH DOT AT BRIXTON RECENTLY FOR THE THE PRIMAL SCREAM GIG FOR A REALLY GREAT FOUNDATION CALLED 'HOPING' THAT HELPS PALESTINIAN CHILDREN IN THE REFUGEE CAMPS-CHECK OUT THEIR WEBSITE.
THE DANNY THE DOG EXPERIENCE-AND THE NEED TO BUILD THE STUDIO WE'VE ALWAYS NEEDED-WHERE WE CAN MIX EVERYTHING OURSELVES-IN THE SONIC WAY WE NEED TO* see i against i---HAS GALVANISED MYSELF AND NEIL TO FORM A PROD COMPANY -THIS WAY WE CAN WORK ON OTHER PROJECTS WHILE PROTECTING MASSIVE ATTACK AS AN ONGOING PROJECT-'DANNY' WILL PROBABLY BE THELASTTHING WE'LL DO ALONE FOR A LONG TIME.
WE START ON A NEW MOVIE SCORE IN THE NEW YEAR-IN THE NAME OF OF THE NEW PROD COMP-I HAVE BEEN RELENTLESSLY SEARCHING FOR THE PERFECT NAME FOR A YEAR-LOTS OF GREAT ONES HAVE BEEN CONSIDERED AND DISCARDED-WE ARE OPEN TO SUGGESTION!
THANKS FOR LISTENING AND THANKS FOR THE SUPPORT DURING THE GOOD TIMES ON THE ROAD ETC-AND THE HARD TIMES* see feb 2003
PEACELOVEAND CHEERS
ROBERTO


4th November 2004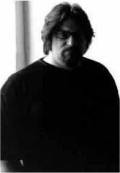 The dubmaster of almamegretta, Drad aka Steffano Facchieli, has been killed in a car accident. The following statement has been issued by teh band (appologies for the dodgy translation):
To two days from the passing of Stefano, it is still difficult to become of account. Who has loved the Almamegretta and l'anima in particular electronic of the band she has filled up the situated one of band with full messages of commotion and the astonishment. The friends, the musicians with whose he had collaborated are tightened around to the family to to the members of the Alma demonstrating l'affetto and the desperation in which we are all fallen. Stefano, before that an artist, was a great man, sensitive and generous. It is not more between we for an unfortunate incident. It will always remain within of we. Hello Stefano.
www.almamegretta.net


26th October 2004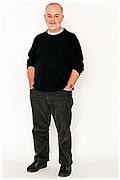 John Peel OBE, legendary Radio 1 and Radio 4 presenter, has died suddenly on holiday in Peru.
It has been confirmed that John died from a heart attack last night - he leaves behind his wife Sheila and four children. The veteran broadcaster had worked for Radio 1 since its launch in 1967. Radio 1 Controller Andy Parfitt said: "John Peel was a broadcasting legend. I am deeply saddened by his death as are all who work at Radio 1. John's influence has towered over the development of popular music for nearly four decades and his contribution to modern music and music culture is immeasurable. Hopeful bands all over the world sent their demo tapes to John knowing that he really cared. His commitment and passion for new music only grew stronger over the years. In fact, when I last saw him he was engaged in a lively debate with his fellow DJs over the state of new music today. He will be hugely missed." BBC Director of Radio & Music Jenny Abramsky added: "John Peel was a unique broadcaster whose influence on Radio 1 could be felt from its very first days. He nurtured musicians and listeners alike introducing them to new sounds. His open minded approach to music was mirrored by his equally generous approach to his audience when he went to Radio 4 to present Home Truths. He had a remarkable rapport with all his listeners. Everyone at BBC Radio is devasted by the news. John is simply irreplaceable. Our hearts go out to Sheila and his children."
http://www.bbc.co.uk/radio1/alt/johnpeel/


7th October 2004

Danny The Dog is released next Monday, so if you haven't had a chance to listen to the album go to
www.massiveattack.com/danny/
and you can hear a selection of tracks from the album and view the film trailer.The band were approached personally by Luc Besson and the film's director, Louis Leterrier, to record the soundtrack. Working over an 11-week period, the band set out to create an instrumental soundtrack which captures both the fast-paced action and reflective sadness of Danny The Dog. The soundtrack is made up of 21 pieces of music, which run in chronological order throughout the film, with each piece depicting a certain scene, from the intensity of tracks such as Atta' Boy, Simple Rules, Collar Stays On, You've Had A Dream to the haunting dub and ambience of Sam's Tunes, Right Way To Hold A Spoon and Everybody's Got A family, the soundtrack demonstrates perfectly the band's gift for capturing the intricate mood of film.
Danny The Dog is a martial arts thriller starring Jet Li, Bob Hoskins and Morgan Freeman. It is the story of Danny (Li), a slave who has lived his life without any sort of normal human education, with the mind and personality of a young child, with only one lesson learned: how to fight. Treated like a dog by his owner, Bart (Hoskins), which includes having to wear a collar, Danny fights in illegal gladiator-style fight clubs. After a car accident that lands Bart in a coma, Danny meets a kind elderly blind piano tuner (Freeman), who uses music to teach Danny some humanity.
The film is due for release in April '05.

K7
are proud to present to you the newest installment of the "DJ-Kicks" series by Daddy G including many tracks by his original crew, Massive Attack. Out on October 18th! Described by the UK's Mixmag as simply 'the most important DJ-mix series ever', DJ-Kicks was launched in 1995 to supply mixes designed for home stereo use as well as for the dancefloor. Featuring tailor-made sets from some of dance music's most visionary DJs and producers, DJ-Kicks continues to flourish as a genre-hopping platform for an astonishing variety of sounds, styles and artists.


D Posted: Thu Oct 07, 2004 11:52 am Post subject: ANOTHERCAPSLOCKMONOLOGUE?
HI EVERYBODY-I'LL KEEP IT SHORT-IN ORDER TO RETURN IN FULL EFFECT.BEEN A LONG TIME-LOTS TO TALK ABOUT-PLENTY OF TIME FOR THAT.
WE HAVE JUST MOVED INTO THE NEW STUDIO AND WE ARE LIVING OUT OF BOXES AND MAKING TEA ON FLIGHT CASES-VERY RNR-I WILL NOW BE POSTING AS "D" WITH A SPECIAL PASSWORD- NO MORE IMPOSTERS-WILL ATTEMPT TO USE MY REAL NAME IN FUTURE-GOTTA GET A PASSWORD FOR THAT...
LOTS OF LOVE AND RESPECT...333


4th October 2004

Bullet Boy; U.K. documentarian Saul Dibb's first dramatic feature "Bullet Boy" hurtles through the 48 hours or so that grimly determine fate for a young black East Londoner just out of juvenile lockup. Lack of novelty in sales points won't help theatrical potential. But fest kudos could lure distribs to a pic that will connect with any already-seated aud.
Dennis Harvey
551 words
Daily Variety
English
© 2004, Variety, Reed Business Information, a division of Reed Elsevier, Inc
} U.K.
A BBC Films, U.K. Film Council, Portman Film presentation of a Shine Entertainment production. Produced by Ruth Caleb, Marc Boothe. Executive producers, David M. Thompson, Paul Triijbits, Paul Hamann. Co-producer, Michael Tait. Directed by Saul Dibb. Screenplay, Dibb, Catherine R Johnson.
With: Ashley Waters, Luke Fraser, Claire Perkins, Leon Black,
Admirably terse and tense, U.K. documentarian Saul Dibb's first dramatic feature "Bullet Boy" hurtles through the 48 hours or so that grimly determine fate for a young black East Londoner just out of juvenile lockup. Screenplay by helmer and Catherine R Johnson offers almost no narrative differentiation from standard Stateside boyz-'n-the-hood violent melodramas, save (occasionally impenetrable) heavily accented local lingo. But execution is closer to hot-wired Ken Loach, with superbly convincing perfs and atmosphere. Lack of novelty in sales points won't help theatrical potential. But fest kudos could lure distribs to a pic that will connect with any already-seated aud.
Just sprung from a rural hoosegow for (we eventually learn) a stabbing, muscle-bound young Ricky (Ashley Walters) gets picked up at the gate by his loopy, trigger-tempered mate Wisdom (Leon Black) and adoring little brother Curtis (Luke Fraser). This is first in a series of bad decisions that make the tragic outcome seem pre-ordained.
Immediately swept back into a partying lifestyle and reunion with his sexy g.f., Ricky misses the homecoming celebration planned by his much-disappointed emigre mom Beverly (Claire Perkins).
Morning-after domestic squabbles are nothing, however, compared with the fallout that spirals from inaptly named Wisdom's humiliation after a traffic mishap. Childishly hellbent on regaining his dignity via excessive retribution, Wisdom involves Ricky in shooting the offending rival gangbanger's pitbull.
When it's clear they've gotten in well over their heads, Ricky begs loyal g.f. Shea to leave town with him for a fresh start. Meanwhile, the illegal handgun he's stowed at mom's place (pic's one plot improbability -- why would sincerely re-committed straight-&-narrow'er Ricky take it from Wisdom in the first place?) inevitably falls into spellbound Curtis' hands.
There are no real surprises in "Bullet Boy": Within five minutes, it's obvious Wisdom will pull everyone within reach down the proverbial drain. But pic's execution is seldom less than vivid, credible and sympathetically intense, with violence staged in a fashion far more sobering than action-pic exciting.
Cast is first-rate; design contribs similarly hew to a quasi-documentary realism at no cost to viewer engagement. Tech package is sharp.
Camera (color), Marcel Zyskind; editors, Masahiro Hirakubo, John Mister; music, Neil Davidge, Robert Del Naja; music supervisor, Sophie Sheen; production designer, Melanie Allen; costume designer, James Keast; sound (Dolby), Albert Bailey; assistant director, Geoff Dibben; casting, Des Hamilton. Reviewed at Toronto Film Festival (Planet Africa), Sept. 17, 2004. Running time: 89 MIN.
thanks to Lowend

12th September 2004



September 2004
UnitedVisualArtists.: "we will be working with Massive Attack designing visuals and stage design for the next Massive Attack tour."

30th August 2004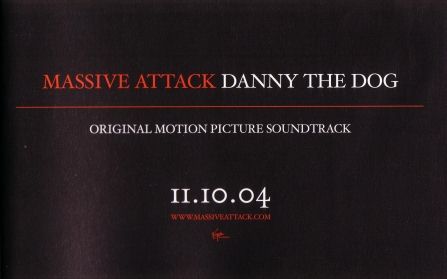 Virgin Records will release Massive Attack's original score to the Luc Besson film "Danny The Dog" on 11 October.

1st August 2004
The Cure's Robert Smith, Josh Homme and 3D from Massive Attack are amongst the names who will decide this year's Shortlist Music Prize.
Though the winner will not be announced until November 11, organisers unveiled the full judging panel – their 'listmakers' - this weekend. The rest of the names are: Dixie Chicks, John Mayer, Jack Black, Serj Tankian, Perry Farrell, Jim Jarmusch, Black Eyed Peas' William, Norah Jones, Roots member ?uestlove, and Dashboard Confessional's Chris Carrabba.
The voting procedure throws up quite a list of possible winners. Each of the listmakers submits up to seven albums – any full-length release that appeared between July 1, 2003 and June 30, 2004 that has not been certified gold in the US. They then receive a list of all judges submissions and rank their 10 favourites. The 10 finalists are announced at the end of September.
There is an increasing sales boon in the US for winners. When Damien Rice won with 'O' last year, he had sold 100,000 copies stateside. This shot up to 282,000 within months.

2nd August 2004
Craig Armstrong: Piano Works - Virgin Released Today
Craig Armstrong "Weather Storm" Video
Craig Armstrong "Theme From Orphans" Video
Craig Armstrong "This Love" Video

27th July 2004
Robert Del Naja has warned designers of Bristol's new arena not to create a venue which looks like a "shopping mall". The star was commenting on the new 10,000-seater arena earmarked for a nine-acre site next to Temple Meads railway station.

19th July 2004



Starring Asher D from the So Solid Crew, Bullet Boy is a BBC film which tells the story of 12-year-old Curtis and his older brother, Ricky, growing up in one of London's most volatile neighbourhoods. A minor street dash escalates into a cycle of tit for tat violence with devastating consequences for both of them, their family and friends.
Neil Davidge and co were brought in to do music for it, which they have now completed under 7hz productions.

10th July 2004
The Dub Pistols single 'World Gone Crazy' featuring Horace Andy is released this Monday, the 12th of July. The single, which should be available in all good record stores is also available directly from Distinctive Records. 'World Gone Crazy' is the Dub Pistols second single to be taken from their current album 'Six Million Ways to Live'.

23rd June 2004
BBC Radio 2 22:00-22:30 Way Out West - The Bristol Underground is a documentary on the music scene that came from inner-city Bristol to make such a huge impact on the world, from Mark Stewart's angular, jagged The Pop Group to the city's mid-1990s trip-hop heyday with Tricky's Maxinquaye, Massive Attack's Protection and Portishead's Dummy. There are interviews with all the above, plus the organisers of the legendary blues parties and Nellee Hooper, former DJ with the Wild Bunch and now a producer to the stars.
Presented by David Quantick, this is the raw story of how, for a brief flash, a gang of musical mavericks and misfits came together in inner city Bristol for a unique period in British musical history, tracing the musical and cultural roots of these seminal bands. The series re-examines Pigbag, Rip, Rig and Panic, Maximum Joy and of course The Pop Group. It also visits key venues; The Dug Out, Foster's, The Granary, all haunts of the infamous Avon Soul Army, and talks to DJs Dennis Richard and Superfly, tracking down original blues party organizers. Mark Stewart of The Pop Group reflects on his memories of the lively Bristol music scene of the late eighties, and Smith and Mighty, Massive Attack, Portishead, and Tricky discuss their careers. Nellee Hooper, who went on to produce Bjork and Madonna, spills the beans on those early days with The Wild Bunch. As the series progresses and the story of each band is told, the programme tries to determine what it was that made the Bristol sound. What is the essential Bristolness of it? The series is as eclectic as it is deep: expect to hear everything from Bacharach and David through roots reggae and into hip hop.
1/4. Focusing on the early days of the Bristol music scene: soul, funk, punk and reggae were the musical orders of the day. Why Bristol? Was it its distance from London?
This will be the first of four parts - next week - Mighty and Massive!

20th June 2004
The Observers 100 greatest British albums # 9 Blue Lines, Massive Attack Wild Bunch, 1991; chart position: 13
Ben Thompson on the West Country's finest.
From the metropolitan angst of 'Safe from Harm' - 'If you hurt what's mine, I'll sure as hell retaliate' - to the insistent shaken bottle-top rhythm of 'Unfinished Sympathy', the most striking thing about this album, 13 years on, is how urgent and dramatic it still sounds. The journey-time between 'bold artistic breakthrough' and 'widely accessible lifestyle accoutrement' has shortened considerably in the interim, but Massive Attack's universally admired debut has made that trip without forgetting where it came from.
With ex-Rip, Rig & Panic bigshot Neneh Cherry (whose boyfriend 'Booga Bear' - alias Cameron McVey - was the record's executive producer) scoring a co-writer's credit on 'Hymn of the Big Wheel', and a young Enterprise Allowance whippersnapper called Geoff Barrow (later one half of Portishead) working as studio tape-op, it's easy to see how Blue Lines has acquired its reputation as a kind of West Country Big Chill . But the idea of a 'Bristol sound' emerging smoothly from a cider-irrigated chrysalis does not fit the reality of the album's creation.
For one thing, only five of Blue Lines 's nine tracks were all, or even partly, recorded at Bristol's Coach House studios: the group - experienced international travellers, having already toured the world as the Wild Bunch sound system - decamped eastwards to London to finish off the rest. What's more the rapid subsequent departures of Shara Nelson and Tricky Kid, as well as the later, more protracted, break-up of the core triumvirate of Mushroom, Daddy G and Robert '3D' del Naja, suggest it's a miracle Massive Attack's alliance held together as long as it did. 'Safe from Harm's ominous cast of 'Midnight walkers, city slickers, gunmen and maniacs' sets the prevailing tone of unease and imminent fracture.
While Blue Lines 's impact on the music of the decade that followed has been pretty thoroughly explored, its relationship to what came before remains a fertile topic for speculation. A song such as 'Lately' can now be heard as the missing link between the prehistoric Brit-funk of Loose Ends or Lynx and a sound we can still think of as contemporary. Yet the looser, more conversational tone of, say, the title track, seems to have come almost from nowhere: splicing together the cerebral hip-hop gene of De La Soul or A Tribe Called Quest with a peculiarly British dub lineage to create a new and exotic hybrid whose inner stresses tore Massive Attack apart at the same time as they soothed the listener's soul.

How it felt for Daddy G:
'We were lazy Bristol twats. It was Neneh Cherry who kicked our arses and got us in the studio. We recorded a lot at her house, in her baby's room. It stank for months and eventually we found a dirty nappy behind a radiator. I was still DJing, but what we were trying to do was create dance music for the head, rather than the feet. I think it's our freshest album, we were at our strongest then.'

14th June 2004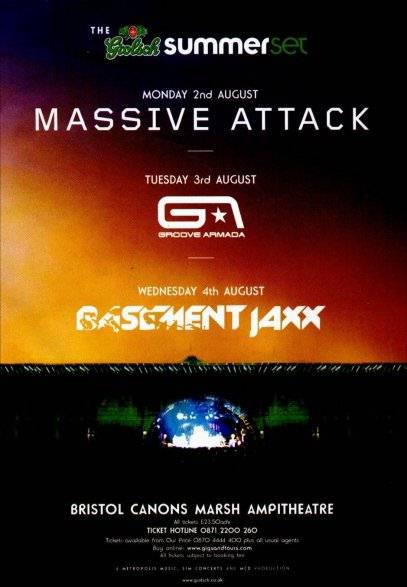 Grolsch Summer Set is on its way to Bristol. Bristol is to host a second series this year of The Grolsch Summer Set, to go with the events at London's Somerset House. The Bristol shows are at Canons' Marsh Amphitheatre - set on the city's 'Floating Harbour' - on Monday 2nd to Wednesday 4th August, and will feature a home-town show for Massive Attack, as well as shows on different days from Groove Armada and Basement Jaxx. Tickets for each of the three days are priced at £23.50.

14th May 2004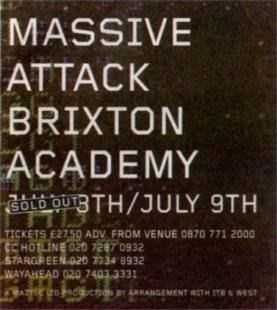 Massive Attack have announced an extra Brixton date on the 9th July due to overwhelming demand!
Tickets are available now priced at £27.50 from the box office on 0870 771 2000 or CC Hotline: 020 7287 0932 or online at gigs and tours.
Massive Attack have returned to the studio to record their fifth album due for release in Spring 2005.

11th May 2004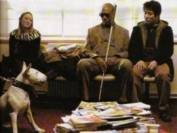 The Massive Attack penned Danny The Dog Original Soundtrack will be released at the end of September this year.
uk.imdb.com

8th May 2004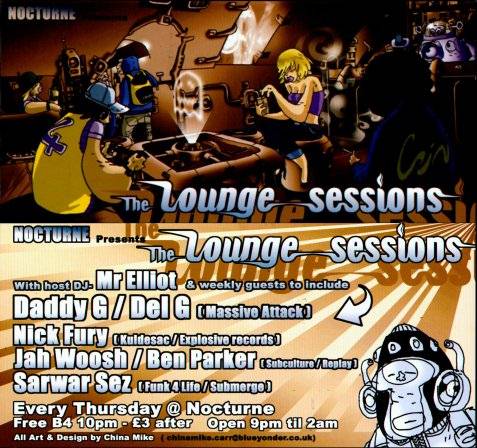 28th April 2003



Craig Armstrong's limited edition 'Piano Works' is released on 3rd May through Hangman Records.
Tracklisting: 1. In My Own Words 2. Heatmiser 2 3. Hidden 4. Gentle Piece 5. Weather Storm 6. Diffuse 7. Leaving Paris 8. Fugue 9. Theme from Orphans 10. 1st Waltz 11. Satine's Theme 12. Morning Breaks 13. Laura's Theme 14. Glasgow Love Theme 15. Delay 16. Hymn 3 17. Angelina 18. Childhood 2 19. Sunrise

27th April 2004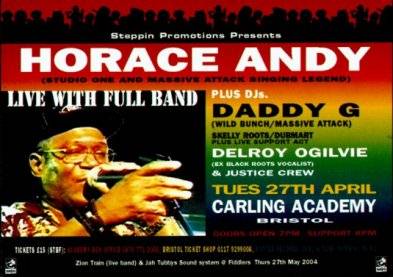 26th April 2004
Twelve leading creatives from the fields of fashion, music and image-making have come together to produce eight distinct projects under the mantle of 'Lyric', an umbrella project that pioneers creative ground using the latest 'third generation' mobile-imaging technologies. Each contributor, or creative pairing was issued with a 'Motorola' handset with video call facility on '3's video mobile network, and asked to make a series of short films or 'motion clips' that visually interpret the song lyrics of their choice - producing one clip for each lyric line.
The contributors have produced a clip for each lyric line, and each lyric and clip is released one by one over a month-long period, gradually revealing the visual interpretations of each maker in numerous audacious, provocative outcomes On completion, each song sequence imparts a sense of the personality of the practitioners.
The project is among the first to initiate the creative use of the latest video mobile technology, and this has been enabled by the support of 3 and Motorola in partnership with SHOWstudio

The eight short films will be broadcast live from Tuesday 27th April on SHOWstudio.com, where the visuals will gradually unfold over the following four weeks. Songs that inspire the film makers include tracks by John Cale, Barry Manilow, The Cramps, Donna Summer and Massive Attack.

http://www.showstudio.com/projects/lyric/start.html

29th March 2004
Having just announced dates in Europe and South America, including headline slots at T In The Park and V2004, Massive Attack have confirmed a one off date at London's Brixton Academy on Tuesday 8th July.
Tickets will be on sale from 2nd April, priced at £27.50 and will be available from the box office on 0870 771 2000 or online at gigs and tours.
Massive Attack have returned to the studio to record their fifth album, which is apparently due for release in Spring 2005.

27th March 2004



AVAILABLE NOW!! 'Stargazing' Special Edition release for North America from Alpha on March 23rd 2004 on Nettwerk Records, including bonus tracks 'The Things you might', 'Horseshit' and 'Roy'. Check http://www.nettwerk.com/alpha fro a free mp3 and a full preview of the abum.
You can order the special Edition at a 15% Discount at Insound.com
http://www.insound.com/annex/search.cfm?query=stargazing
The coupon code is: alpha 15


Alpha release their outstanding second instrumental album 'lost in a garden of clouds' on DontTouch recordings. This will be available from April 30th order your copy now at http://www.alphaheaven.com/
Free downloads of track 'means to an end' from 'Lost in a garden of clouds' available now from the updated Website including forthcoming tour dates in Europe April and May.

20th March 2004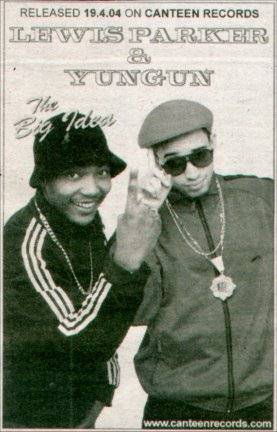 16th March 2004
Massive Attack have announced their first set of UK festival dates over the summer following on from last years ground breaking '100th Window' tour that played to over 1.4 million people at 73 shows, in 57 cities, across 15 countries worldwide!!
Dates confirmed so far:
T in the Park, Scotland: 10th July
Oxygen, Ireland: 11th July
V2004: 21st & 22nd August
They will soon announce further UK gigs.

14th March 2004



Yet another Horace Andy Best off, once again entitled Skylarking, was recently released on Frontline Reggae Classics EMI. Tracklisting:
1. Spying Glass 2. Natty Dread A Weh She Want 3. Rock To Sleep 4. One Love 5. Don't Let Problems Get You Down 6. Fever 7. Children Of Israel 8. Money Money 9. Girl I Love You 10. Elementary 11. Every Tongue Shall Tell 12. Skylarking 13. Do You Love My Music 14. Spying Glass (Massive Attack Version)

7th March 2004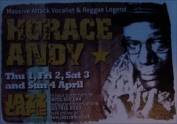 Horace Andy
Venue: Jazz Cafe
Date: Thursday, April 01/02/03/04, 2004
Prices: £18.50 adv
Description:
Horace Andy has remained a popular reggae singer for decades, traveling through rock steady/early reggae, lovers rock, and dancehall due to his likeable helium-filled vocals and catchy songwriting skills. His remarkable career spun into overdrive with the recording,"Skylarking," which sealed his stardom. The song was placed on the Jamaica Today compilation and caused such a fevered reaction at the Lord Tippertone sound system that Dodd quickly released it as a single, where it rocketed to the top of the Jamaican chart. From that point on, the hits rained down: "Love of a Woman," "Every Tongue Shall Tell," a cover of Cat Steven's "Where Do the Children Play," and the deeply devotional "Oh Lord Why Lord," amongst the number. In 1972, Studio One released Skylarking, rounding up a clutch of Andy's singles and other crucial recordings from this period. Two years later, the follow-up, Best of Horace Andy, appeared.
Having reached such heady heights, Andy now departed Studio One, linked back up with Phil Pratt, and proceeded to cut such seminal songs as "Money Is the Root of All Evil" and "Get Wise." Now a fervent freelancer, Andy recorded with many of the island's other producers as well. He cut "Love You to Want Me" and "Delilah" with Gussie Clarke, the deeply dubby "Girl I Love You" with Ernest and JoJo Hookim, "Jah Jah Children" for Count Shelly, "Lonely Woman" for Derrick Harriott, "God Is Displeased" for Harry J, and covered Tony Orlando's "Bless You" for Robbie Shakespeare's Bar-Bell label. Leonard Chin was the producer responsible for Andy's second Jamaican number one, 1973's the infectious "Children of Israel," and the singles just kept coming. He joined forces with Niney Holness in 1975 to cut "Nice and Easy" and "I'm in Love," paired up with Freddie McKay for the duet "Talking Love," and also returned to JoJo Hookim's side for "Beware of a Smiling Face." Arguably, however, some of his best work was in conjunction with producer Bunny Lee. The two men inaugurated their partnership with a superb re-recording of "Skylarking" and "Just Say Who," the latter fueled by a mighty mix courtesy of King Tubby. The pair would create several more seminal versions of Andy's earlier works including "Love of a Woman," "Something on My Mind," and "Money Is the Root of All Evil" (aka "Money Money").
Arguably, however, some of his best work was in conjunction with producer Bunny Lee. The two men inaugurated their partnership with a superb re-recording of "Skylarking" and "Just Say Who," the latter fuelled by a mighty mix courtesy of King Tubby.
The pair would create several more seminal versions of Andy's earlier works including "Love of a Woman," "Something on My Mind," and "Money Is the Root of All Evil" (aka "Money Money").
Across his career, Andy would revisit old songs time and time again, a practice typical of Jamaican vocalists. Almost uniquely, however, the singer's later versions invariably stand up against the originals, and no matter how many times he recuts a song, Andy always brings something new to it.
In 1977, Andy emigrated to Connecticut and immediately linked up with Hungry Town labelhead Everton DaSilva. The end result was the classic In the Light album and its equally seminal dub companion remixed by Prince Jammy. The pair also released a stream of excellent singles including "Youths of Today," the fabulous re-recorded "Fever," the guitar-laced "Do You Love My Music," and "Government Land." Andy next set up his own label, Rhythm, and inaugurated it with a new version of "Don't Let Problems Get You Down." The singer continued recording under DaSilva's aegis for other Rhythm singles, including "Ital Vital," "Control Yourself," and "Ital Vibe." Their partnership was abruptly ended in 1979 when the producer was murdered. However, Andy had not been working exclusively with DaSilva. In 1978, he had recorded the Pure Ranking album for Brad Osbourne's Clocktower label. This seminal album not only foreshadowed the rise of raggamuffin with its title-track, but also laid the groundwork for modern dancehall. Andy now hooked up with the production duo Morwells and recorded the "Black Cinderella" single.
In 1980, he joined with the singer Bim Sherman and DJ U Black for the Bim Sherman Meets Horace Andy & U Black album. That same year brought the arrival of Andy's Natty Dread a Weh She Want,
brilliantly overseen by Tappa Zukie, which boasts such classic cuts as "Raggamuffin," "Run Babylon," and the sweet as sugar title-track.
The pair also unleashed the singles "Revolution" and a re-recorded "Earth Must Be Hell. Meanwhile, Andy was also working with producer Ossie Hibbert, for whom he cut "Sitting on a Hillside" that same year, "Have You Ever Been in Love" the next, and carried on with "Cool and Deadly," "Eternal Love," "You Are My Angel," and "Ain't No Love" across 1983-1984.
Previous to those last singles, however, the singer went into the studio with fellow expatriate Lloyd Barnes for the classic Dance Hall Style album, which proved that Pure Ranking was no fluke and that Andy was perfectly capable of making crucial albums aimed at the dancehalls. Amongst its excellent recreations of old songs are a clutch of new numbers, including the trancey "Spying Glass." And just to prove the point, in 1984 he appeared on the Prince Jammy & the Striker Lee Posse Presents Music Maker Live at the Halfway Tree Jamaica album, which is filled with dancehall delights. The singer also released two of his own albums this same year, the Ted Dawkins-produced Showcase, which was true to its title, and Confusion, overseen by Sonny Peddie and Jackal. Andy had cut his first singles for this production duo the year before and had continued recording with them across such excellent singles as "Walking on Ice," "Sweet Music," and the album's title-track. Come the new year, he paired with DJ Patrick Andy for the wittily titled Clash of the Andys.
Soon after, Andy emigrated once again, this time to London. There he signed to the Rough Trade label and released the dancehall-flavored "Elementary." The single titled his next album, on which he was joined by Rhythm Queen. The singer obviously had quickly taken the pulse of the local scene and the record reflected the country's fascination with lovers rock, but wed it to a throbbing electro beat. Andy dabbled in production for the first time on the single "User," where he was again joined by Rhythm Queen. However, the singer reunited with Prince Jammy in 1986 and, accompanied by Steely & Clevie and the Firehouse Crew, unleashed a clutch of singles over the next couple of years including "Come in a This," "Must Have to Get It," and "Do Your Thing."
In 1987, Jammy oversaw the Haul & Jack Up album, absolutely sizzling with Steely & Clevie's rhythms. Andy also returned to Bunny Lee's side for 1986's Reggae Superstars Meet, an album that paired him with the equally legendary Dennis Brown. And, appropriately enough, he also linked with John Holt this same year for the From One Extreme to Another set. Both albums were excellent showcases for all three of the vocalists involved. Garnet Silk's success with his own version of "Skylarking" this same time was merely icing on the cake. In 1988, two new exciting albums appeared: Everyday People and Shame and Scandal. Andy was now regularly jetting forth between London, New York, and Kingston, with the former album recorded in the States, and the latter in Jamaica. Meanwhile, back in London, the singer had now joined forced with DJ Tonto Irie on the "Bangarang" single.
As the new decade dawned, Andy was contacted by a little-known Bristol band, with all of one single to their credit. Still, audacity counts for something and the rhythm the group had mailed Andy was so intriguing that the singer was swayed and delivered up a vocal to accompany it. "One Love" would hold pride of place on Massive Attack's Blue Lines debut album. Andy's relationship with Massive Attack didn't end there, of course.
The group's dreamier, deeply atmospheric, and dubby songs seemed tailor-made for the singer and from then on, Andy has guest-starred on all of the band's albums. As Massive Attack's reputation quickly spread throughout the U.K. and U.S. electro-scene, so the singer was introduced to a whole new audience, many of whom were totally unaware of his recordings previous to his collaborations with the band. This is particularly ironic, especially as several of Massive Attack's tracks were originally Andy's own, including "Spy Glass" (aka "Spying Glass" from the Protection album) and a new, even more ominous reworking of his cover of John Holt's "Man Next Door" (aka "I've Got to Get Away," found on Mezzanine. However, Andy's solo album from this time, 1993's Rude Boy, was notable only for the appearances of Bunny Clarke and Ricky General.
The following year found the singer cutting the "Seek and You Will Find" single for British producer Dennis "Mixman" Bedeau. That song titled his next full-length record the following year, with Bedeau creating an album's worth of simmering rhythms that made this set one of the most crucial U.K. reggae albums of the decade. Unfortunately, a collaboration with Jah Shaka, Jah Shaka Meets Horace Andy, was nowhere near as strong, and its dub companion Dub Salute 1 Featuring Horace Andy was merely unnecessary. Inevitably, Andy's work with Massive Attack brought him into the sphere of the group's sometime-collaborator Neil "Mad Professor" Fraser. He and Andy entered the studio in 1995 as well and emerged with the "Life Is for Living" single and an album of the same name. The pair followed through with a re-recording of "Zion" the next year and the Roots and Branches album in 1997. Bunny Gemini would oversee Andy's next set, See and Blind, a stunning mix of new songs and old favorites accompanied by the Firehouse Crew. That same year, a new recording of "I May Never See My Baby" arrived. 1998 was further enhanced with a new album for Bushwackies, the sublime Horace Andy Sings Bob Marley album. Meanwhile, Massive Attack had launched their own label, Melankolic, and released Skylarking, a compilation of Andy's more difficult to find hits from across his long career. This was followed at the end of the decade with an album of new material, the seminal In the Light. Clive Hunt's exceptional production, a supple bass intertwining through the ever more claustrophobic atmospheres, is the perfect backing for one of Andy's own most powerful performances in ages.
He and Andy entered the studio in 1995 as well and emerged with the "Life Is for Living" single and an album of the same name. The pair followed through with a re-recording of "Zion" the next year and the Roots and Branches album in 1997. Bunny Gemini would oversee Andy's next set, See and Blind, a stunning mix of new songs and old favorites accompanied by the Firehouse Crew. That same year, a new recording of "I May Never See My Baby" arrived. 1998 was further enhanced with a new album for Bushwackies, the sublime Horace Andy Sings Bob Marley album. Meanwhile, Massive Attack had launched their own label, Melankolic, and released Skylarking, a compilation of Andy's more difficult to find hits from across his long career.
This was followed at the end of the decade with an album of new material, the seminal In the Light. Clive Hunt's exceptional production, a supple bass intertwining through the ever more claustrophobic atmospheres, is the perfect backing for one of Andy's own most powerful performances in ages.
In 2001, the singer guest-starred on the British group Dub Pistols' sophomore album "Six Million Ways to Live," bringing more acclaim from electro-mavens and trip-hop fans. Andy's seminal work has continued.
Horace Andy is not only one of the most important Reggae singers of recent years, but has one of the most beautiful voices in popular music. As the vocals on much of Massive Attacks work, he reached a wide audience, and is responsible for some of the classic reggae tunes including"Skylarking", You Are My Angel" and "Cus Cus"
" Mek It Bun" is one of the most important Reggae albums released this year, employing a dream team from Sly and Robbie, Godwin Logie( famous for his work with The Police and the Clash) to Guillaume "Stepper" Briard. It employs a variety of new direction for Andy from Ska to the use of Soukous, from electro to urban Rub -A-Dub. The single "Horse With No Name ",released in November has the hippy anthem turned into a perky party song, whilst the covers of "Night Nurse" and Satta Massa Gana" continue the tradition of covering songs so strong a tradition in Jamaica.
www.jazzcafe.co.uk

6th March 2004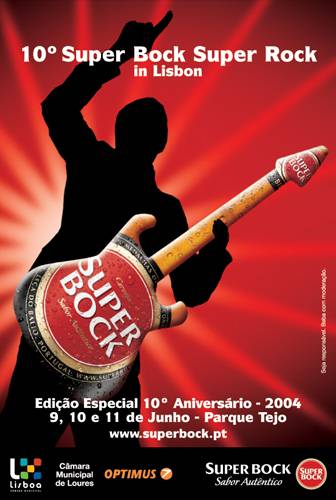 Massive Attack will play at the Super Bock Super Rock at Lisbon in Portugal on 11th June 2004.
thanks to Spotter

2nd March 2004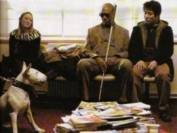 Massive Attack worked on the Danny The Dog soundtrack for 11 weeks in Bristol, before they went to Normandy in France for 3 weeks at the Digital Factory studios for the mixing and the production. The score will be essentially instrumental, except the end credits song. The soundtrack album will be produced in the next few weeks and will be different from the score heard in the film, featuring more music with vocals.
thanks to Dissolved girl http://www.massiveattackarea.com
28th February 2004



Massive Attack will play at the Berlinova-Festival in Germany on Saturday 12th June 2004.

25th January 2004



38TH International Music Market, Cannes, France 25th - 29th January
Luc Besson's EuropaCorp: a new take on music:
EuropaCorp, the film company of French blockbuster producer and director Luc Besson, is ideally placed to drive the currently booming sync market. Jérôme Lateur (photo), head of EuropaCorp's music division, will notably announce a new deal with Massive Attack for forthcoming film Danny the Dog at Midem 2004.
Why is EuropaCorp coming to Midem 2004?
Firstly, I'll be taking part in the Music for Images Conference [namely the "So you want to be in pictures? Licensing music for Films and TV" panel, 2.30pm, January 27], where I plan to outline our special approach to musical supervision on film soundtracks. We consider that at least 70% of the music used in any film should be original score, as this is far more cost-effective than relying solely on costly licensed tracks. Furthermore, once a film studio has produced a soundtrack itself, it can generate extra revenues and extra exposure from soundtrack albums, ringtones and so on. It's a truly artistic & marketing-focused approach to music scoring.
How has EuropaCorp put this theory into practice?
We already have a considerable catalogue, with works from artists such as Archive, Craig Armstrong and The Neptunes. We will also be announcing at Midem a one-off deal which we signed with Massive Attack (namely 3D/Robert del Naja, Daddy G and "100th Window" producer Neil Davidge) for them to provide us with one and half hours of original music. This will make up the score to our next blockbuster film ("Danny the Dog", with Morgan Freeman and Jet Li), and them with the majority of their next release. I will be the album's executive producer, but it will be released as usual by Virgin UK. So there's great potential for cross-marketing between the film and their new release.
What else will EuropaCorp be doing at Midem?
We'll be using our stand to present our catalogue of music videos and repertoire, with styles ranging from rap to pop and from rock to classical. We'll also be on the lookout for big independent labels to license our projects worldwide, and will announce the opening of Digital Factory - EuropaCorp's equivalent of George Lucas' Skywalker Ranch - to outside companies. We want to present ourselves as a truly multimedia-focused company, a label with all the necessary facilities - in particular Digital Factory's recording studio equipment - in one place.

21st January 2004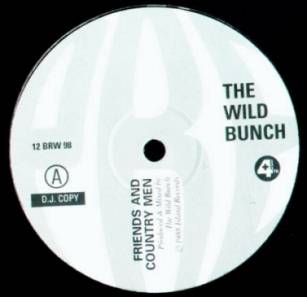 4th & Broadway 12BRW98-12I
It would appear that Island has re-released the original 12" vinyl DJ promo from 1988 of Friends And Country Men by the Wild Bunch. This re-issue of original DJ promo from 1988 on 4th & Broadway has 3 tracks in total. There's 'Friends &Country Men, Machine Gun (Down By Law) and 'Look Of Love'. Of course it could be a very impressive bootleg.

20th January 2004



James Lavelle has included a new Medway mix of Invasion by UNKLE on his forthcoming Global Underground mix, which was recorded in Bucharest, Romania. The original version, which was on the latest UNKLE abum (Never, Never land), featured vocals by 3D.