22nd November 2010
Buenos Aires, last song, last night...137 shows.
19th November 2010
Pray For Rain - a film by Jake Scott from RSA Films.
5th November 2010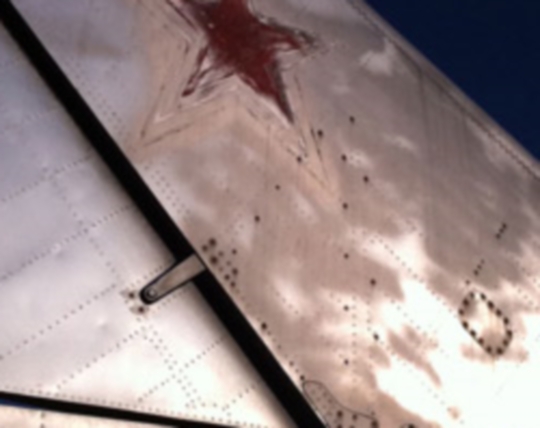 19th October 2010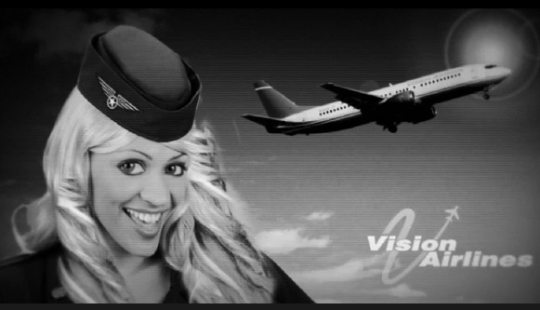 Directed by Edouard Salier, the video for Massive Attack's Atlas Air is a CGI feast that explores the subject of rendition flights.
18th October 2010
The split between Tricky and Massive Attack is practically legendary. Although Tricky was a full member in the albums Blue Lines and Protection, he didn't work with the band after that. Now it's come to light that he and former Massive Attack members are looking to collaborate on some new material.
Tricky confirmed in a recent interview with BBC's that he had indeed spoken to members of Massive Attack about collaborating somehow, but nothing has really become of the idea since the original conversation.
"It was a good vibe. and he said, look, you know, we should work. And I said yeah, yeah, yeah ... but it's a long time ago, and I haven't got much ... I get bored of things very quickly. So now I'm into it, but once I start touring and stuff, and doing ... you know, I'm already thinking about my next record," he said. You can listen to the interview above.
Tricky split from Massive Attack in the nineties over creative differences and went off on his own. He found a chanteuse in Martina Topley-Bird and went on to create the magnificent soundscapes in albums like Maxinquaye and Pre-Millennial Tension.
"Things have softened up. We saw Tricky a couple of weeks ago in Paris and it was quite an amicable meeting after five or six years," said Grant 'Daddy G' Marshall when speaking to BBC's late last year. This might have been the conversation Tricky was talking about.
"I did actually ask Tricky to come on board for this album and there's talk about him maybe coming on the next album," he said.
4th October 2010

Massive Attack will donate their income from the upcoming American Lincoln car commercial to clean up operations in the Gulf of Mexico following the BP disaster. This is the first timethe band have permitted their music to be used in a car commercial and so the donation seemed an appropriate response.. The band saw the offer from Lincoln as an opportunity to help environmental groups currently working to clean up after the ecological tragedy created by the BP oil spill disaster.


Massive Attack's Robert "3D" Del Naja and Grant "Daddy G" Marshall will donate their Lincoln car commercial proceeds to Save Our Gulf, an initiative of the Waterkeeper Alliance.

Massive Attack have a precedent of donating income from synchs and shows including The Red Cross and Hoping Foundation. The new Lincoln car commercial featuring a Gui Boratto remix of "Paradise Circus" launches in the US this weekend. "Paradise Circus" is taken from Massive Attack's latest album Heligoland (Virgin Records).
8th September 2010
Massive Attack will release their 'Atlas Air' EP in aid of War Child, to mark the 15 year anniversary of our iconic 'Help' album, and to help celebrate 15 years of War Child and music working together to help change the lives of children living in war zones around the world.
This song was originally performed during Massive Attack's 2008 live shows. The vinyl EP will be a limited edition 12" of 1,000 numbered copies with a painting by Robert Del Naja on the cover and crafted by The Vinyl Factory
Massive Attack will also play a special show in London at the end of November in aid of War Child with some very special guests.
Details will be announced shortly.
The EP will feature:
A short film for 'Atlas Air', the final track on the 'Heligoland' album, by renowned filmmaker Edouard Salier. (Digital version only)
A Tim Goldsworthy (ex LCD Soundsystem/DFA) remix of 'Atlas Air'
A new track entitled 'Redlight', featuring vocals from Guy Garvey
A remix of 'Redlight' by Warp artist Clark.
All proceeds will go to War Child.
http://www.thevinylfactory.com/
8th August 2010
Today on BBC 6 Music, Matt Everitt is in a revealing conversation with Massive Attack's 3D. From early sound systems in Bristol to stellar collaborations, via the peak years of Trip-Hop.
http://www.bbc.co.uk/programmes/b00tc484
6th August 2010
Massive Attack offer a rare and exclusive live session with an appearance from reggae superstar Horace Andy on Morning Becomes Eclectic at 11:15am.
2nd August 2010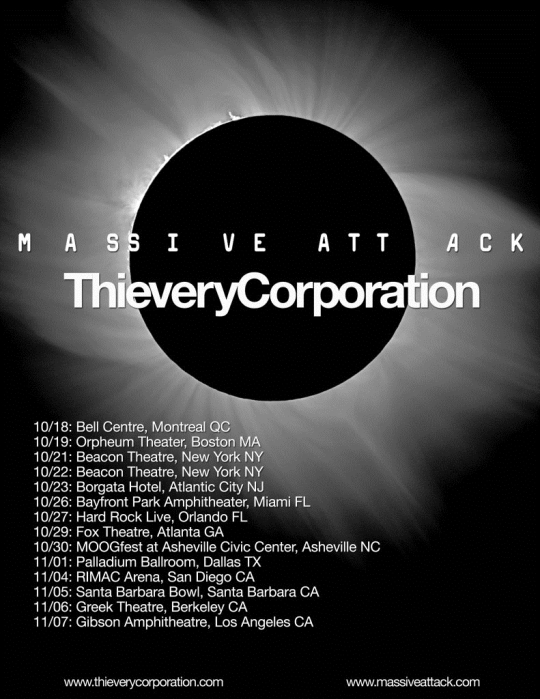 27th July 2010
See Massive Attack LIVE at The Big Chill - their ONLY UK festival appearance this Summer!
Not only did Massive Attack curate some of the line-up at this years' festival - the first Big Chill Bar was in Bristol - the homeland of Massive Attack... and in exactly 10 days Massive Attack will be taking to the stage at The Big Chill for the FIRST TIME - and you could be there. We have 2 pairs of weekend tickets to be won* - and all you have to do to enter is email competitions@virginrecords.co.uk with your contact details.

The Big Chill Festival takes place from the 5th-8th August at Eastnor Castle Deer Park - other artists performing include M.I.A and Lily Allen. Get your tickets now.
12th July 2010
Today Martina Topley Bird will release a live album titled "Some Place Simple" which is set for release in the UK & USA on Damon Albarn's Honest Jon label.
11th July 2010
Martina Topley Bird: 'I played Boggle till 4am the other night. Is that rock'n'roll enough for you?'
Tricky's former muse on Massive Attack, English breakfasts and the truth of how she was discovered
by Killian Fox
The Observer, Sunday 11 July 2010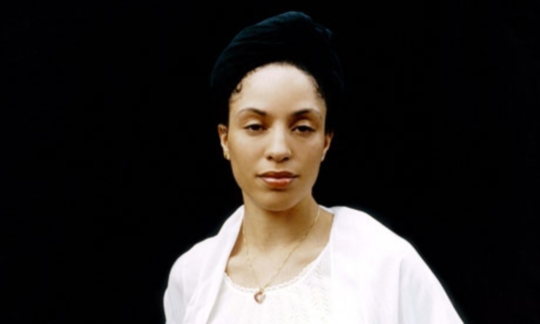 You're supporting and guesting with Massive Attack on their world tour. What stage are you at?
We started a couple of weeks ago. Right now, we're in Venice and I'm about to eat spaghetti pomodoro with a tomato and mozzarella salad. Then we've got Greece, Finland, Korea, Japan. It goes all the way through to the middle of November.
The Massive Attack tour bus: a hedonistic thrill-ride?
We're not setting any precedents here – nothing that'd impress anybody. The main health risk is probably too much nice food. When you go to a bunch of hotels and breakfast is included, it's like: "Well, I must have a full English breakfast every day." Then your clothes don't fit and it's not good. I did also play Boggle on the internet until four in the morning the other night. Is that rock'n'roll enough for you?
Given your background on the Bristol scene, singing with Tricky in the 90s, is it odd that you've never worked with Massive Attack before? Your first collaboration is on their latest album, Heligoland.
No, not to me, but I do hear that quite a bit. I'm just relieved that it's worked out so well. When I moved on from working with Tricky, I became acutely aware of how rare a certain chemistry is when you work with other musicians.
How does your set compare to theirs?
They're about as opposite as you can get. Mine is a very bare bones way of making live music. It's just me and my percussionist, Ninja. He plays guitar and drums and kalimba, and I play a bass, a guitar, a Wurlitzer and a little keyboard I stole off my daughter.
They, on the other hand, have a massive live show with several drummers and five singers, including me, and it's always amazing. Occasionally, I get a chance to stand up front and watch. I'm always shocked by the power of their performance.
Tell me about your new album, Some Place Simple.
It evolved from the live show. Ninja and I knocked together a set of songs in an afternoon so we could hit the road. Then people started telling me I needed to do an album like that. A lot of them knew me only as a singer and didn't realise I could play instruments as well.
It wasn't until Damon Albarn saw the show that I recognised it'd be valid to record these reworkings of previously recorded songs. He said: "You should make a record like that, you can use my studio, we'll put it out on Honest Jon's.[Albarn's label]." So we did it quickly and it sounds fresh.
The stripped-down instrumentation puts a spotlight on your voice. Were you always destined to be a singer?
As a kid, I got into the choir because I was loud and had a good memory. But as a teenager, I didn't think my voice was strong enough to fit in with what popular music was then. Also, R&B didn't represent who I was.
The story goes that Tricky discovered you sitting on a wall near his house in Bristol, singing to yourself.
That's really how it happened. It's one of those things people are always surprised to find out is true. I remember the graveyard behind the wall. A few weeks later, I went around to his house with some friends. We'd been drinking cider after our GCSEs. We were banging on his door, but he wasn't in. Then [agit punk-funk pioneer] Mark Stewart, who lived there, came up to us and said: "Yeah, this is Tricky's house, jump in through the window." So I jumped through, opened the door and we got mashed.
So you were actively pursuing your big break.
Not really. In my teen arrogance, I felt I'd outgrown school and I wanted to meet people who thought the same way as I did. I was a little audacious about it, but really I'm quite private.
Do you look back on that time fondly?
Sure. Well, parts of it. A lot of things were happening at once. I became a mum, and left school, and the first record [Tricky's Maxinquaye] came out. The rate of change was pretty intense. I wasn't prepared for what happened. I agreed to do it but I was like: "I don't want to be in pictures, I don't want people to know who I am." It became difficult the more official it became and the more other people became involved.
Do you miss working with Tricky?
I don't miss it, because it's not something that can't happen again. As time passes, I realise how fortunate I was to have had that [relationship]. But right now I have enough on my plate.
Does your daughter with Tricky – Mazy, 15 – live with you in London?
Yes, but she stays with her dad as well. He's a bit peripatetic so she's been moving around a bit. She hasn't had one fixed place for a while.
Nor, by the sound of it, have you. Do you call London home?
Yeah, but I'm there so rarely that I feel like a tourist when I go back – I take pictures in Piccadilly Circus. I was born in London and had lots of years where I didn't enjoy life there. But I like it now.
What's your greatest extravagance?
Parking tickets and congestion charge fines. Good food as well. I don't have this relationship with money where a bunch of it would solve all my problems. I live on a big shopping street in London and I've never had a problem with spending too much money there.
Are you easy going or hard working?
A bit of both. I can be controlling and uptight, and easy going to the point of catatonia. In the past, I've needed someone to put me in a room and tell me to not come out until my work was done. But I'm a grown-up now.
What's next?
Two projects I've fallen in love with that haven't entirely come to fruition yet. One is an epic minimalist thing that's hard to explain. It's a bit Burt Bacharachy with something of Scott Walker's ballads. The other is a band project with a few musicians I've met in LA. It's all really exhilarating – I feel pretty lucky.
Some Place Simple is out on Honest Jon's
http://www.guardian.co.uk/theobserver/2010/jul/11/martina-topley-bird-killian-fox
http://www.martinatopleybird.com
4th July 2010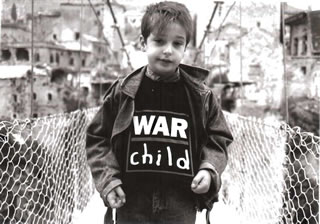 This is Jasmin Elezovic standing on the ruined bridge of Mostar in 1995. He is now 22 years old.
15 years ago War Child was able to help him thanks to your support. He was seven years old in Mostar, Bosnia and the Balkan war had torn his life apart. He was a traumatised child, like many from that area and time. When War Child began its work with children there he hadn't been outdoors for nearly four years.
The mobile bakeries 'Help' funded brought food to his town in 1995 and that year children in the town received Christmas presents. The music workshops War Child set up gave him a chance and a hope for the future. Jasmin is now an aspiring musician himself.
This weekend, in The Observer, War Child revisited Mostar and catches up with Jasmin now:
War Child and the Bosnian war 15 years on

Jasmin Elezovic
At the height of the Bosnian war, amid a hurricane of killing, rape and 'ethnic cleansing', a movement striving in the opposite direction responded in the most powerful way they knew: with rock'n'roll. Fifteen years since War Child's Help LP, key figures reflect on the war – and music
by Ed Vulliamy - The Observer, Sunday 4 July 2010
Jasmin Elezovic picks up his guitar and sings another song – it is late, but what the hell. A caustic love song called "Usne Vrele Visnje" (Hot Cherry Lips), typical of a band called Azra, with a yearning intensified these days by the fact that Azra's heyday was also that of a united Yugoslavia, from where the band came and across which they were hugely popular.
Elezovic and his family are sitting in their modest but homely flat above a Habsburg-era post office in East Mostar, Bosnia-Herzegovina, which for nine months from May 1993 was probably one of the most dangerous places on earth to call home. The sitting room looks out over the mellifluous Neretva river, from the west bank of which Bosnian Croat militias closed off the Muslim east, and submitted it to the most ferocious siege of the Bosnian war, levelling it almost literally into the dust of its own stone. The Muslims were trapped in a tiny enclave: for above, in the easterly direction, were mountaintops from which Serbian guns pounded the enclave throughout all three years of Bosnia's slaughter. The moment in Mostar the world remembers best, however, was not the carnage wrought, but when Croat guns finally shelled and felled the glorious arch of the city's proud hallmark, its Ottoman bridge, to join the river's current below, leaving only two stumps of ancient stone – a moment of triumph for barbarism over civilisation.
Elezovic was only seven years old during the height of the siege, a war child – literally. But he became an unwittingly iconic figure for a movement striving in the opposite direction, pitching culture – and above all rock'n'roll – against the brutishness and savagery. Setting civility and art against the kind of conflict in which, at the Omarska camp, a Muslim prisoner was made to bite the testicles off one of his fellow inmates. The guards, said one witness, whooped "like a crowd at a sporting match". Meanwhile, at the other end of the country, in Visegrád, on the river Drina, a Bosnian Serb leader called Milan Lukić and his men would pack Muslim civilians, including women, elderly people and children, into houses, lock the doors and incinerate them alive. I met a girl – when I was reporting from there back then – who I think was the sole survivor of these rituals after escaping through a window. Her ears looked like melted wax, and she told me how the screams of those burning to death within were drowned outside by the jubilant, drunken singing of the killers.
These places have remained dark corners of hatred ever since, but out of the ruins of Mostar came a response to the barbarity – a charity: War Child, now a global organisation , whose T-shirt Elezovic wore in 1994 on a temporary bridge built by the Bosnian army to replace that which had been destroyed. War Child was launched in part by an album called Help, a phenomenon in the history of rock, put together over a single week by such artists as Radiohead, Blur, the Stone Roses, Paul Weller and Oasis, under the patronage of Brian Eno. Those involved felt – unlike the politicians and diplomats, after three years of stumbling impotence and connivance with the killers – that enough was enough in Bosnia. The album was released 15 years ago this September, and despite its modest ambitions and insane timetable, remains the most successful "aid album" of all time. This was music's declaration of war on war itself. Another War Child project was a bakery, established during the siege of Mostar. "We brought bread and music to battered Mostar," says Nigel Osborne, a composer and music professor involved from the start. "We went into a place that craved both something to eat and some kind of expression of life." His feeling was then, and is now: "Politicians always lie but music tells the truth. We were going to feed people, and recover the message of peace and democracy which is inherent in all good music."
Elezovic's father, Ermin, spent his time during the latter days of the siege commuting between a frontline of urban warfare (divided by a single street strewn with corpses) and War Child's bakery (he was eventually jailed for a month, for desertion from his duty as a soldier in the Bosnian army). I remember this most perilous of frontlines vividly: to reach the promontory on the west bank held by the Muslims, one had to clamber across the temporary bridge on which the picture of Elezovic was taken, dodging sniper fire, only to then endure the terrifying street-fighting, house to house. "Ermin never slept," recalls his wife, Alma, Elezovic's mother. "He came off duty at 2am, went straight to bake bread, distributed hundreds of loaves, then back to the front. I think his work in the bakery saved him, from himself I mean, after the terrible things he had seen. But we needed more than bread," she muses, as her son picks an ancient Bosnian "Sevdah" ballad on the guitar he learned to play at the music school War Child set up for children whose lives had been fragmented and ravaged by the conflict. "We needed food for the soul."
The Bosnian war was the cruellest in the breakup of Yugoslavia, which began in 1991 when Serbia confronted an embryonic Croatia across the plains around Vukovar. In 1992, the Serbs unleashed a hurricane of killing, rape and "ethnic cleansing" against Bosnian Muslims and Croats, in a country that had cherished its complex ethnic weave for centuries. In Mostar, Muslim and Croat forces united at first to win a rare victory, driving the Bosnian Serb army of Radovan Karadžić (currently on trial in The Hague) and the still-wanted Ratko Mladić out of town.
But then, encouraged by a "peace plan" drawn up by Lord David Owen and the American Cyrus Vance in 1993 that awarded the Bosnian Croats huge tranches of Muslim land, the Bosnian Croat army, the HVO, began a pale but vicious imitation of what the Serbs had done, taking their own Muslim allies and comrades off the frontlines, putting them in concentration camps and herding their women and children from their incinerated homes into tiny East Mostar. There, the Croats shelled them without relent. Over three years covering the war in Bosnia, I remember East Mostar during this time as the most terrifying experience of the entire bloodbath, people cowering in cellars or refugee centres crammed with women and children, while the Croats shelled hospitals and buildings, and their snipers shot at anyone daring to cross the little streets, or collect water from the river. Finally, under an agreement in Washington in February 1994, the Croats agreed to a ceasefire.
But the war between Muslims and Serbs dragged on for at least another year. It is crucial to the history of War Child and Help, as well as Bosnia, that the so-called "international community" responded to this carnage with carefully calculated neutrality. While civilians were raped, incarcerated, "ethnically cleansed" and mass-murdered, the diplomatic community stuck defiantly to a policy of non-intervention beyond a mandate to deliver humanitarian aid. The British were to the fore in ensuring that nothing was done: John Major, Lord Carrington, Douglas Hurd, David Owen, Pauline Neville-Jones (then chair of the Joint Intelligence Committee) and Malcolm Rifkind were all involved in endless rounds of "peace talks" and absurd agreements with the war criminals – including Karadžić himself, and President Slobodan Milošević of Serbia – at which the latter simply laughed, finding in these charades an endorsement to continue with their genocidal pogrom. The United Nations general in charge of the UN's so-called "Protection Force" (Unprofor), Bernard Janvier, dined on suckling pig with his Bosnian Serb counterpart Rakto Mladić just days before the policy of neutrality reached its logical conclusion: the massacre of 8,000 men and boys at Srebrenica in July 1995. The massacre was the spark that lit the fuse for Help, and catapulted the then two-year-old War Child initiative into the limelight. The people running the bakery and preparing the music school in Mostar had teamed up with friends at Go! Discs Records in London with an outrageous idea: to put together a record by the leading British artists of the day to raise £200,000. The album actually raised £1.25m and War Child has become one of most effective "charities" (it prefers the term "movement") working in central Africa, Afghanistan and elsewhere, combining aid with activism, and "still with this strong and quintessential relationship to music", says Ben Knowles, War Child's music director. Help was the politicians' nadir, and one of rock'n'roll's finest hours.
But that was 1995, and the War Child story really started in Sarajevo – the multi-ethnic cultural heart of former Yugosalvia – in 1992, when the Bosnian Serbs, with backing from Serbia and Belgrade, began the siege of Sarajevo. When the founders of War Child arrived in this most cosmopolitan of cities, they beheld the most remarkable cultural landscape in post-1945 Europe – strangely, and unforgivably, now airbrushed from history. The Serbs attacked and persecuted a city with an entrenched cultural life that struggled on, come what may, throughout the war. I remember on my 39th birthday in 1993, after the massacre by shelling of civilians queuing for water in a suburb called Dobrinje, going to a lunchtime concert by the Sarajevo String Quartet in the blacked-out National theatre. The Serbs would usually attack such events, and one mortar landed so close to the theatre that the building shook and the viola player's stand fell over during an especially delicate moment of Haydn's String Quartet in D Major Op. 64, No 5, "The Lark". The first violinist, Dzevad Sabanagic, waited for his colleague to replace the score, called out the number of a bar prior to the interruption, and the quartet played on.
The director of Sarajevo's National theatre during the war and afterwards was Haris Pašović, who famously staged, with Susan Sontag – one of Bosnia's greatest advocates and friends – Waiting for Godot under siege. Sontag wrote of this bold event: "Culture, serious culture, is an expression of human dignity – which is what people in Sarajevo feel they have lost, even when they know themselves to be brave, or stoical or angry... People in Sarajevo live harrowing lives; this was a harrowing Godot." Pašović, typically, was last week back on the fringe, premiering Football Football, a multimedia feast of dance and music in a disused warehouse, about racism, ugliness, beauty and dreams in the game that divides but unites the world. "Art is a primal need," he says now, "even under siege, especially under siege. My idols created their greatest work under siege – Orwell in Spain, Anna Akhmatova during the siege of Leningrad – this was my cultural inspiration, but I never expected to be in that situation myself. We realised that art, theatre and music in Sarajevo were resistance at the deepest level. We established the now famous film festival during the siege, and people asked me: 'Why organise a film festival during a siege?' I replied: 'Why is there a siege during my film festival?!' It's perfectly normal to have a film festival or a production of Godot. What is not normal is to be killing the people who want to see the films and productions!"
The most esteemed artist in Sarajevo before the war was Nebojsa Shoba Seri´c, who became a war artist – literally, having been offered an opportunity to avoid military service and focus his talent on the war effort, but choosing instead to fight on a terrifying frontline. Seri´c's life in wartime became the subject of the first graphic reportage book by the cartoonist Joe Sacco, and he is now one of the most innovative multimedia artists working in New York, with pastiches of hyper-materialism and war in Iraq – and work around battlefields.
"The very first art pieces of art I created at the beginning of the war were scattered, shredded pieces of chaos and sharp hot metal," recalls Seric. "My traditional approach to the sculpture and painting fell apart. When war began, my previous world collapsed. I needed new aesthetics within this new situation. Debris, shrapnel and exploded grenades were my new art material. The brutal everyday struggle of avoiding death became a new inspiration. For the first time in my life I was making something honest and straight. The madness of daily life was intense," he says. "A few days spent at the frontline, then a few days spent in my studio barely 100 metres from the frontline. The hunt for food and water was a brave and insane activity, but so many things were amplified and the best parties of my life happened during the siege. Every party happened in darkness, with bad homemade booze, lots of laughing and love. Every one was maybe the last. We didn't have anything to lose. Basements and shelters were turned into rehearsal studios, more and more young people played music, sometimes just to make noise so the sounds of explosions wouldn't be so loud."
Of all the European countries outside the Anglo-American axis of rock music, prewar Yugoslavia produced arguably the best. Bands such as Azra, Bijelo Dugme ("White Button") and Zabranjeno Pušenje ("No Smoking") played to higher standards than most, say, French or German groups. So it made sense for the veterans of the 60s Yugoslav radical movement to establish a wartime radio station to broadcast rock music and discussion as a form of resistance in Sarajevo after 1992. Radio Sarajevo Zid ("Radio Sarajevo Wall") was at the core of this subversion, founded by Zdravko Grebo, who also wrote its manifesto, the most articulate statement of resistance to the genocide (far more so than any political speech, for sure). "Zid in Sarajevo has started a media project that is primarily a mission of spiritual and cultural renewal... The political attitude will be the attitude of common sense, of social sagacity based on the European idea of rationalism and urban mentality. Last but not least, that spirit is trying to preserve a sense of humour." It was my honour to be given, once, an hour on air with Radio Zid; I played Jimi Hendrix's "Star Spangled Banner", twisting into "Purple Haze", then a dirge, performed at Woodstock.
"We lost, triumphantly," says Grebo, now a professor of law at Sarajevo University, but with wilder eyes than one would expect from a law professor. "In the long term, that is, because of what Bosnia has become: a dysfunctional, unsustainable state based on the ethnic and nationalistic divisions we were combating from the start with Radio Zid." When the necessary electricity was available, Grebo elected to "use the perfect medium, radio, in a city under siege, without television and in danger from all sides and in all ways – physical and politically. The point was to get on air, but resist broadcasting militaristic songs. Our message was: remember who you are – you are urban people, workers, cultured people. We thought the situation called for Pink Floyd, Hendrix and good country music, rather than militaristic marches."
So the small number of Brits, Irish and New Zealanders of bold intent who turned up to do their best to help arrived in Sarajevo to find a strange demimonde of slaughter and cultural ferment. These were not "career" aid workers with bureaucracy and armoured vehicles behind them, but ad hoc trade union groups and concerned citizens on something called The Serious Road Trip, the first independent aid organisation into the city. The Road Trip, set up in 1991, laid the foundations for War Child, arriving in besieged Sarajevo in trucks painted with bright colours and cartoon characters to tease the snipers. They were joined by Simon Glinn, a music producer who ran the Jazz World stage at Glastonbury, not so much to deliver aid as work with the Sarajevan underground scene to organise rock concerts and events under a banner calling itself the Sarajevo Community Music Project, and even a festival with Radio Zid called Rock Under Siege. "I'm not sure I'd do it like that now," says Glinn, currently executive director of the Liverpool Philharmonic Hall and events, "but people of our age then probably would. If one was to paste a philosophy on to that madness, which was brave and lucky, I'd say just that this was about solidarity, multiculturalism and, well, the fundamental principles of good rock'n'roll."
One of the Road Trip's wartime concerts involved smuggling Bruce Dickinson of Iron Maiden into Sarajevo for a concert that Dickinson told me years later, "was one of the most important of my life". The Dickinson concert, Rock Under Siege and other such events were achieved in large part by a young Sarajevan called Bekim Medunjanin, who helped procure the equipment and whose reasons for action were starkly simple, as he now explains: "I was young, caught up in a siege, in a war. I ate little, and weighed only 45 kilos. But I wasn't hungry for food. I was hungrier for something to counter the shelling, the sniper fire, news every day that this or that friend was dead, wounded or in a concentration camp. I was hungry for music, artistic events, rock'n'roll, things that would keep me alive, and keep me going."
Among those involved working to stage the Sarajevo concerts and bring aid were a music professor from Glasgow named Nigel Osborne and a film director, Bill Leeson. We met last week at a pub called the Constitution on the canal at Camden in London, just a block away from the Serious Road Trip offices, which would also, later, become the HQ for the charity they would found in 1993, War Child. "I got hooked," says Leeson. "I don't know why. I used to come back and try to talk about concentration camps and mass rape and women and kids getting shelled an hour away by plane, and no one gave a monkey's. It drove me nuts. But while there in Sarajevo, among the first things I noticed was that whenever the electricity came on, you heard music, everywhere. Of course, it's obvious," says Leeson – a strange observation in a place where people were being ripped apart by shrapnel, but in the unique atmosphere of Sarajevo in 1993, it was obvious. "I couldn't believe what I was hearing back home," says Osborne. "I was doing my best to get around Bosnia to find out more about what we could do to help, and all we got back in England was the hatred and fascism of the politicians in Bosnia not only echoed, but amplified and endorsed by John Major's government – going on about "ancient ethnic hatreds". So I thought: fuck them – and please quote that – we need to do something."
Osborne lays down the philosophical thinking behind War Child, when it was still in utero. "In a world such as then – and now for that matter," he says, "when established politics is dead and trivial, and politicians are demonstrably part of the problem not the solution, culture becomes the only democratising agent." War Child was finally registered in 1993: "I wanted to come up with something that didn't sound like your established charity," says Leeson. The Road Trip concerts started in Sarajevo just as the second, Croat, siege of Mostar began. "Mostar," as Osborne puts it, "was becoming a nightmare we could barely imagine."
The eastern bank of the city was cut off by Croatian militias, and soldiers from the United Nations "Protection Force" simply ran away. Surreally, a kind of base camp was established in the town that also hosts the Catholic shrine of Medjugorje. From here, a retired military man, a saintly figure suffering from cancer called Jerry Hume, working for the United Nations High Commissioner for Refugees (UNHCR), ran a lifeline of basic supplies (plus the less essential, occasional journalist) into the inferno of shellfire. And there in Medjugorje, in 1993, War Child began its operation as a bakery for the hundreds of thousands of refugees, including many Croats, then moved it into ravaged east Mostar on the day of the ceasefire. Leeson remembers a day when, "the doctors asked if I could shine the light of my video camera so they could amputate some kid's leg without anaesthetic. I thought to myself: what the hell am I doing holding this light? Am I going insane, or has the world gone insane?"
"When the War Child bakery arrived, I thought: at last!" says Ermin Elezovic, who was by then an exhausted and almost broken man. "I started spending every hour I could away from the frontline baking bread. We had been in hell for years, and deepest hell for nine months, but were now baking 4,000 to 5,000 loaves a day. It was also a chance to talk to people about music, sex, football and stuff, not just war and hate."
"He used to come in off the line at 2am and go straight to the bakery," remembers Ermin's wife, Alma, "and then at five, go around to deliver bread to those who needed it most. Then back to the front. He never slept, but even so, in a way, the bakery saved him. It saved our stomachs, of course, but it saved Ermin in another way too."
One night during 1994, Ermin, Bill Leeson and others were sitting in Ermin's flat and, says Nigel Osborne: "We thought, OK, we're baking bread. We're also distributing medicine. So what next? Why, music of course!"
"Rock'n'roll," continues Osborne, "is inherently democratic, whatever is done in its name. Against third-rate politics, in Bosnia and across Europe, we pitched first-rate music. If the local fascist politicians were going to have their speaker system in the John Major government and at the UN, then we were going to have our speaker system too."
War Child launched a music centre in Mostar, Brian Eno gave workshops, star tenor Luciano Pavarotti became involved, and gave his name to the music centre. The Serious Road Trip helped to launch the Sarajevo jazz festival, now one of Europe's foremost, and set up a network of music centres and workshops across the country: Glinn remembers, "physically taking Bruce Dickinson's analogue studio out of his house in Chiswick, which he had donated, and taking it to Travnik (a central Bosnian town, and crossroads of the war), where it is now used every day by the biggest youth music project in Bosnia", called Alter Art.
Most famously, though, there was Help, the most successful, quickly assembled charity album of all time, made in a week.
After the ceasefire, Jasmin Elezovic remembers: "Suddenly there were all these foreigners, bringing a new world, a new language, and music – old stuff, their music. I loved it, and the bakery, where I made a heart-shaped loaf for my mum." He remembers playing the drums in an early workshop with Brian Eno and Nigel Osborne, speaking English and beginning to play the guitar.
Elezovic is nowadays one of the driving forces of his generation, trying to work across the divide for a future Bosnia. He set up a school council at the only non-segregated secondary school in Mostar, organising field trips that brought together pupils from all three "narod" – as they define themselves, "peoples" – on garbage clean-up and bench-painting projects; civic housekeeping of the riven city their parents once shared. "That," Elezovic insists, "is the way it has to be, in the end."
He is also completing studies in communications with a view to "getting away for a while – hopefully to Scandinavia, because it's the part of Europe that seems to be getting things right – then back here to carry on what Help began". During the war, he says, "we created a monster in this country, and raised the stakes so high, we can't afford to go back there again".
But his father, Ermin, can only reconcile after a reckoning by those who destroyed his city: "We want an apology, but they've never given us one. We want answers, but they never give us any. We want an explanation for what they did to us, but it never comes."
Among the most important developments to emerge from the War Child project in Mostar was a remarkable revival in sevdah music. One of the young singers involved has become by far the most important Balkan figure on the international scene: not a rock singer, let alone a singer of the awful techno "turbofolk" genre that emerged from Belgrade, but a Sevdah singer, with a difference. Amira Medunjanin first recorded with the Mostar Sevdah Reunion, and her latest album, Zumra – on which she is accompanied by the Netherlands-based Bosnian accordionist Merima Kljuco – is both the most beautiful piece of "love, desire and ecstasy" (the meaning of the Ottoman word "sevdah") music to emerge from the Balkans since the war, and also the most poignant, laced with some lachrymose yearning for whatever it is that Bosnia has lost, and for which Sevdah stands. The soundscape is extraordinary – back to Sevdah's roots, but taking the listener forward and beyond some postwar psychedelic tapestry through which strains of jazz and blues are sewn. To close the circle into a narrative of love, music and war, Amira became Bekim Medunjanin's wife.
"I spent the war looking after my family," she says straightforwardly. Amira met Osborne, she says, "while working on a project for kids with special needs – I took part in a film that was made. And I'll never forget that day with those kids after the war – and their response to the sound of Sevdah: it was their own, part of them. I listen to all kinds of music – my heroes were Bowie and Nick Cave – but this is the music I needed to inhale, during the war, to keep me sane, while my family were on the frontline and my bed was charcoal in a basement. That was when I started to sing this music; we had lost our country, we had lost Yugoslavia, the land across which this music belongs, whether you are Bosnian, Serb, Macedonian, Croat, whatever. Now we are a young, new country, but one with a thousand-year history, and to sing this music is to claim our identity again."
One of the founders of the Mostar Sevdah Reunion, Faruk Kajtaz, who ran a station called Youth Radio X during the war, says of Mostar nowadays: "There is total separation, by mutual agreement on both sides." When Kajtaz was nominated to direct the Pavarotti music centre, a descendant of War Child's initiative, he was blocked by both sides for his antipathy towards to the bipolar political establishments: Mostar is a place in which Croat and Muslim schoolchildren are segregated and learn entirely different histories of where they live; politics is organised and football is followed and fought over entirely along ethnic lines. There are even completely separate postal and telecommunications organisations. Zdravko Grebo, founder of Radio Zid, says that "the Dayton carve-up condemned Bosnia. The nationalist parties took power and people continued to vote for them. I have stood against them, in some attempt to create a normal political language in a normal country, and I happened to not be elected. I don't complain, I just say that if there is any hope for this country, it is where it always was – not with the rascals and idiots in politics, but in the public spaces of culture – and, of course, music. Above all, music. That was what War Child realised, after one look. It was our only chance then, and it still is."
It was strange to return to Mostar, last month, for the first time since the last day of the Bosnian Croat siege in 1994. I have been back to Sarajevo many times, but never Mostar. Several dozen houses on the main road from the Bosnian Croat nationalist citadel of Capljina are still burned out, their Muslim owners vanished. The mountains to the east look glorious, cloud-capped against a deep blue sky, so terrifying before – beauty is a complicated thing in Bosnia.
But this visit is with Ben Knowles, who as a young music journalist in 1994 was so moved by what War Child was doing in Mostar he worked for 12 years as a volunteer for the charity and is now its music director, "keeping the tie with music that defines War Child", as he puts it. Mark Waddington, War Child's chief executive, is meanwhile visiting projects War Child runs in the Democratic Republic of Congo, working, he says by email, "with street children, ex-female-child-soldiers in Goma and girls such as Josephine, accused of witchcraft by her stepmum and thrown on to the streets in Kinshasa".
The flow of the Neretva is a lusty one, towards and beneath the now rebuilt bridge for which Mostar was famous, the stumps of which remained until it was replaced, shiny and inauthentic – but there, at least. There are people who insist that the rump, torn masonry should have been left, as a memorial to the death and devastation, and Ermin Elezovic has mixed feelings: "Yes, it would have been the perfect memorial to leave them, to remind people – but Mostar should be defined by its bridge, in every way – that was the best of the city." Elezovic is a volunteer youth worker these days. "The politics of separation means that I cannot get a paid job. I hate what is happening now, but for the political parties it works just fine."
Couples stroll through eventide along the cobblestones of what was once the most dangerous street in the world and has now become a Unesco heritage site, according to the plastic plaque. Men sit and smoke, women bring home shopping for supper, and a gypsy woman begs for change. On a raised platform, a slab of stone has been placed, and on it, painted in black paint: "Don't forget"■
1946 The socialist People's Republic of Yugoslavia comprises six states: Serbia, Croatia, Bosnia-Herzegovina, Slovenia, Macedonia and Montenegro.
1963 Tito declared president for life.
1974 New constitution is written in response to protest against Serbian hegemony.
1980 Tito's death.
1981 Financial crisis leads to increasing nationalism and divisions along religious as well as ethnic lines: Croats are Catholic, Serbs Orthodox and Bosnians mixed between ethnic Muslims, Croats and Serbs.
1989 President Slobodan Milošević attempts to undermine the constitution and plans laid to create a 'Greater Serbia'.
1990 League of Communists of Yugoslavia dissolved after Croatia and Slovenia fail to agree with Milošević over the distribution of power. 1991 Slovenia and Croatia declare independence, followed by Macedonia. In Croatia, a large minority of Serbs oppose independence, and want to form their own autonomous region, leading to violent conflict. The war ends, with Croatia divided.
1992 Bosnia-Herzegovina votes for independence but the region's Serb population wants to unite the Serbian areas of Bosnia into 'Greater Serbia'. To this end, they engage in "ethnic cleansing" and establishment of concentration camps. The capital, Sarajevo, is placed under siege by Serb forces for three years. Serbia and Montenegro form the Federal Republic of Serbia and are subject to UN sanctions.
1993 Mostar is also under seige, and for nine months from August 1993, its Muslim enclave is assailed by both Serbs and Croats. The 16th-century Old Bridge in Mostar is destroyed. The bridge is rebuilt 10 years later.
1995 At Srebrenica, 8,000 Muslim men and boys are massacred by Serbs. But Croatia is reunited, Nato finally intervenes and war in Bosnia is ended by the Dayton Agreement, which allows Bosnian Serbs to declare a Republika Srpska within Bosnia.
1996 Following unsuccessful, peaceful requests for independence, the Serbian province of Kosovo establishes the Kosovo Liberation Army, leading to an aggressive response from Serbia.
1999 Nato bombing of Serbia and Montenegro follows failed peace talks.
2001 Milošević is arrested and handed over to the UN International Criminal Tribunal in The Hague. He dies in 2006 before his trial ends.
2004 Ethnic unrest between the Serb and Albanian populations of Kosovo.
2006 Montenegrins vote for independence.
2007 Milorad Dodik, prime minister of the Republika Srpska, begins talks about separating from Bosnia. Ethnic and nationalist sentiments also rise among Bosnia's Croat and Muslim populations.
2008 Kosovo declares independence. This is still disputed by Serbia, although the region is now populated mainly by Kosovan Albanians.
2009 Bosnia is racked with political corruption and economic instability. Unemployment stands at 40%. Economic and political bankruptcy fuel desire for partition. Alison Frank
http://www.guardian.co.uk/world/2010/jul/04/war-child-help-album-bosnia-herzegovina-charity
http://www.warchild.org.uk/music
26th May 2010
The latest film in the Heligoland series isanother version of Psyche by John Downer.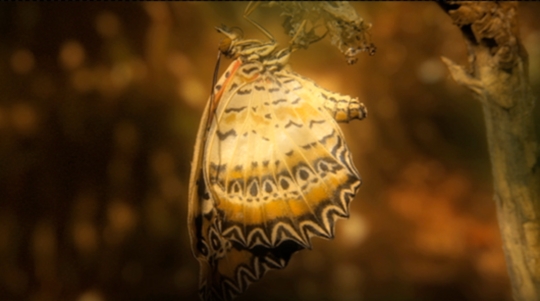 24th May 2010
This is the Dougal Wilson directed video for Psyche.
21st May 2010
Watch Massive Attack perform United Snakes & Teardrop live on the Jimmy Kimmel show:
7th May 2010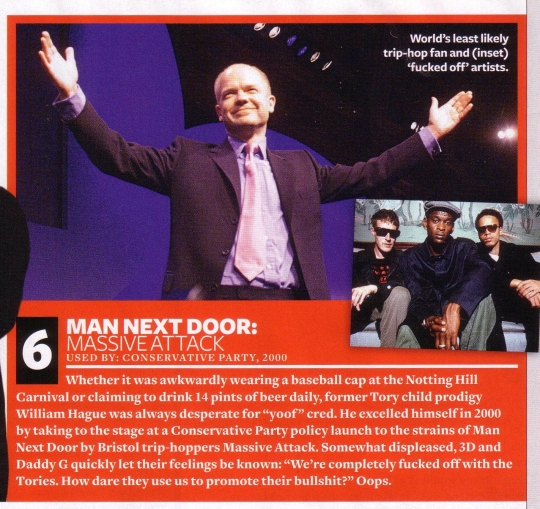 In this months Q magazine, As well as this short election themed piece, there's a four page review from Down Under.
11th May 2010
Massive Attack will perform a free outdoor mini-concert at Jimmy Kimmel Live, in Los Angeles on Friday 21st May. To be part of the audience, get your free tickets from 1iota.com.
27th April 2010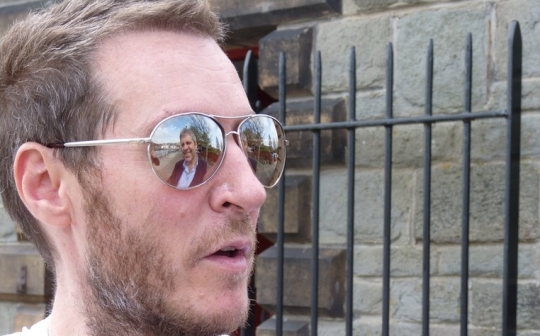 Massive Attack, one of the UK's biggest bands for the past 20 years, are still an integral part of their hometown's cultural scene in Bristol. BBC Radio 4's Justin Webb took a tour around the City with band member Robert Del Naja to see how the city's arts have changed. It was broadcast on the Today program this morning but you can listen again here. There are also some pictures to look at here.
6th April 2010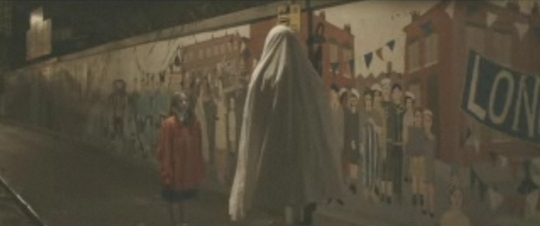 This is a scene from the new video for Psyche, which is directed by Dougal Wilson.
25th March 2010
Massive Attack Into The Light -> http://thereelone.blogspot.com/2010/03/massive-attack-into-light.html
24th March 2010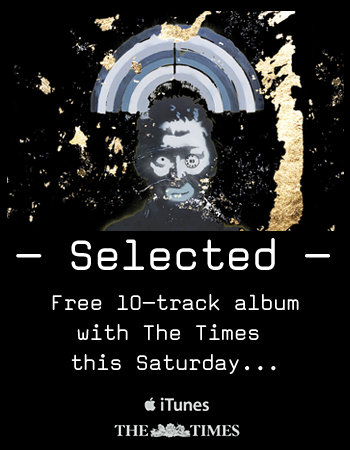 This Saturday thre is a free Massive Attack Compilation In The Times. Selected is a 10 track downloadable album, with tracks chosen by Massive Attack themselves. It features remixes and rarities spanning Massive Attack's career, ranging from Mad Professor's dub version of Protection to the stunning Gui Borratto remix of Paradise Circus, from the new album Heligoland.
The tracklisting is:
1. Butterfly Caught
2. Angel (Blur Mix)
3. Live With Me
4. Karmacoma (Portishead Version)
5. Teardrop (Radio Edit)
6. False Flags
7. Paradise Circus (Gui Borratto Remix)
8. Inertia Creeps (Manic Street Preachers Mix)
9. Danny The Dog
10. Radiation Ruling The Nation (Protection)
Selected will be available for download via iTunes, exclusively for Times readers and unavailable elsewhere. An iTunes card featuring specially redesigned Heligoland artwork will be attached to Saturday's paper, containing a unique download code.
The Times will also feature an in-depth interview with Massive Attack, with the band talking about the creation of Heligoland and their plans for the future. Readers will also have the amazing opportunity to win tickets and flights to see Massive Attack live, somewhere in Europe...
23rd March 2010
Massive show from Massive Attack -> http://www.stuff.co.nz/entertainment/music/3477051/Massive-show-from-Massive-Attack
22nd March 2010
Excerpt from Musicians' Union magazine by Horace Trubridge.

Among the many musicians who have signed up since the launch of Music Supported Here (MSH) movement are some very well known names. Kasabian, Massive Attack, Florence And The Machine and The Floe have all created their own versions of the iconic MSH logo. Musicians from all genres are joining our social media networks on a daily basis, and the online debate has already produced some original and creative ideas.
MSH recognises musicians as individuals can hold very different views about music and the internet. And the message to the fans is a simple one 'free is great, but if I don't want you to take my music for free, don't do it'.
http://www.musicsupportedhere.com/massive-attack-and-kasabian-back-music-supported-here/

16th March 2010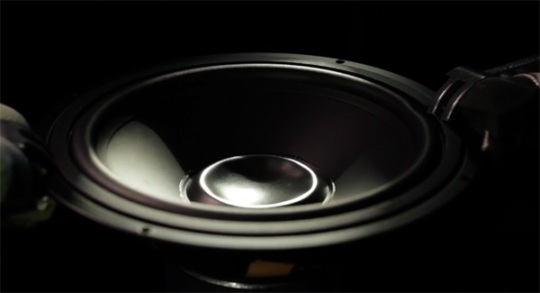 This new video for Saturday Come Slow was filmed inside Cambridge University's anechoic chamber (designed to create total silence) and featuring former Guantanamo Bay detainee, Ruhal Ahmed, this short by Adam and Olly is a reflection on Ahmed's experiences whilst in detention (particularly how he was interrogated using high-volume music) and about the use of human sound on the body.
12th March 2010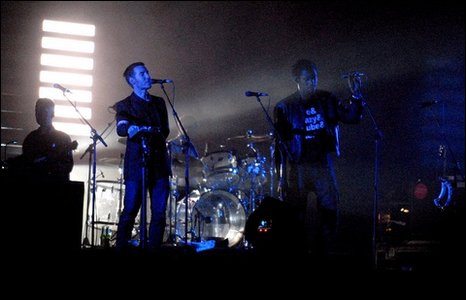 Bristol has been named as the "most musical city" in Britain, ahead of hotspots like Manchester, Liverpool and London.
The city, which is home to the bands Massive Attack and Portishead, came top in a survey by the Performing Right Society (PRS for Music).
According to research by PRS, Bristol has spawned more musicians relative to population size than any other in the UK.
Two other West Country locations made it into the top 20: Cheltenham came in fifth and Swindon was placed 13th.
THE PRS TOP 10

1. Bristol

2. Cardiff

3. Wakefield

4. Glasgow

5. Cheltenham

6. Edinburgh

7. Manchester

8. Paisley

9. Doncaster

10. Londonderry
The PRS used its 65,000-strong database to pinpoint the birthplaces of its members. These figures were then weighted by population, leaving London at number 26, despite the capital having the most musicians living in it.
Ellis Rich, chairman of PRS, said: "Bristol has been a longstanding contributor to the British music scene, constantly injecting its unique pizzazz of trip-hop and rock bands.
"The city's culture has always warmed to an eclectic music dynamic, paving the way forward for many of the country's greatest venues whilst also inspiring a hotbed of music talent."
Bristol has gained a reputation as one of the UK's leading producers of both professional and amateur musical talent.
The researchers found that music is "engrained into the culture" of the city, with the Clifton cider pub, the Coronation Tap, being voted the UK Music Pub of The Year for two years running.
Co-presenter of BBC Bristol Introducing, Richard Pitt, said he was not surprised by the findings.
"From the sheer quality of the music we play on the show each week, we've always known Bristol was a strong musical city but it's always satisfying to see the facts bear that out.
"We're clearly living in one of the great creative centres of the UK, if not the world."
27th February 2010
Robert and Grant recently appeared on KCRW's Morning Becomes Eclectic in Los Angeles with interview and guest playlist selection. You can listen to the show at KCRW.
http://www.kcrw.com/music/programs/mb/mb100224massive_attack
23rd February 2010
Massive Tour Success For XL Video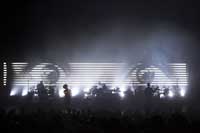 A leading rental supplier of video display systems is continuing its long term touring relationship with UK experimental music production phenomenon and trip hop collective Massive Attack.
XL Video are supplying customised Barco O-Lite screen modules and a d3 visual control system for the current tour.
The band kicked off 2010 with the release of their much anticipated fifth studio album, Heligoland and continued with their amazing and constantly evolving live show designed by United Visual Artists (UVA).
For many years, video - both text and image - content has played a major role in Massive Attack's shows, and in reinforcing the power, politics and emotion of their music and messages. They have always used the medium in off-beat and inventive ways that unapologetically engage their fans in cerebral and imaginative challenges.
XL Video's Des Fallon is the Account Handler, and also has a long history with the band and Production Manager Dave Lawrence.
He commented: "Massive Attack shows are always a real pleasure to work on - never predictable, always interesting, and forever pushing the psychological boundaries of what can be achieved with video in a highly focussed and intelligent fashion."
Massive Attack were one of the prime movers behind the development of UVA's highly versatile d3 PC-based media server and control system - of which XL was the first UK company to invest.
It was 2003 when Massive Attack first went out with a show devised by UVA, and d3's first precursor, Mosquito, was developed to run the visuals. It used a pixel mapping system which was unique at the time.
The d3 on the current tour is programmed and operated by Icarus Wilson-Wright, who has worked with Massive Attack for several years, and is also a musician.
The d3 is far more than just a media server. It offers a complete 3D visualising environment and runs on a timeline, stacking layers of looks and events vertically, making it very similar to video editing software in operation, therefore perfect for running timed events.
It has many unique features, some of which have been modified to allow the Massive Attack show to run as needed. It's a "complex system that is capable of producing great simplicity" explained Wilson Wright, in particular referring to its ability to incorporate last minute changes to the show content.
This happens on a daily basis. Central to the show and to specific songs are updates to reflect location, language, international and local news headlines, etc.
There are three different modes of change regularly required to organically adapt the Massive show's video content.
The first is tweaking of the visuals for a new or different arrangement of a song. When this happens, Wilson-Wright will receive an MP3 file from FOH Sound Engineer Dave Bracey, drop it into the d3 library, associate it with the track and then "quantise" it - which effectively places the bars in order. From there, it can be edited to suit the new format.
The second is the updating of text to make it relevant to the location. Text continues to play a powerful and meaningful role in the structure of Massive Attack's live performance. The songs "Inertia Creeps" and "Safe from Harm" both involve up-to-the-minute text information related to the news and opinions of the day, which is also translated into different languages and alphabets. Once the text file is imported to the d3, the words can then be manipulated and arranged so the scrolling suits the rhythm and mood of the song.
This has potential for enormous reaction, especially when travelling in non-English speaking countries, where the news headlines and local stories appear onscreen in the local language. It allows the core elements of the show to have a full impact anywhere, and the flexibility of d3 also allows them to completed bi-lingual translations for regions where more than one language is spoken!
The third circumstance for which the new show needs to be integrated - often at the last moment - is when guest artists are invited to contribute - the band are very keen on this type of dynamic collaboration. Recently at a show in Paris, French guerrilla photographer/activist JR was invited to participate, and turned up in the late afternoon with RAW files of his most recent portraits. Wilson-Wright took them into the d3, converted to bitmapped files, animated them and then inserted them into the timeline for "Teardrop" - all in a seamless and straightforward exercise.
"Editing on the fly in this way is incredibly easy with the d3," he confirmed.
d3 is also used to take control of some of the lights - designed and operated by Robin Haddow - for certain songs, merging both lighting and video cues. The d3 is timecode operated, using a programme change MIDI note to select the track and the BPM info to start and run it - received from an Akai MPC machine onstage.
Massive Attack's screen consists of 15 customised frames, specially engineered for touring by XL Video, all containing Barco O-Lite 510 LED blocks making a 15 metre wide by 3 metre high back wall. These bolt together very quickly to form the upstage surface. Lighting is also positioned behind this, to take advantage of the screen's transparency and to blast through it for additional high-power effects, either when it's on or off.
The O-Lite is controlled by 23 Barco controllers run in "custom" mode - for a very bright and highly flexible system which is processed by a D320 Lite DVI input card.
The Massive Attack tour has just finished in Mexico, then goes to Australia and New Zealand.
http://www.4rfv.co.uk/industrynews.asp?id=107249
18th February 2010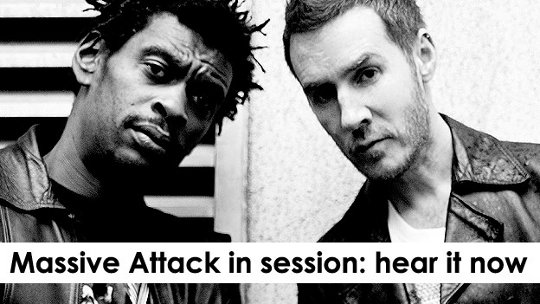 Zane Lowe's Radio One show yesterday featured Massive Attack in session from Maida Vale studios, performing Babel and Splitting The Atom, plus an interview with Robert about touring the new album, Heligoland. You can listen to the session HERE... (starts around 1:09).
FACT review Heligoland
Heligoland poster opposite The Louisiana - Bristol, England
12th February 2010
We've always been into telling a story - 3D gives The Independent an exclusive inside view of the Heligoland.
11th February 2010
Tube bans Massive Attack's Album
No, the London Underground haven't started to ban people's choice of music on the Tube. But the band's artwork has fallen foul of the censors because the artwork for the album below looks too much like graffiti.
Robert del Naja, the band's artist explains "They won't allow anything on the tube that looks like 'street art'. They want us to remove all drips and fuzz from it so it doesn't look like it's been spray-painted, which is f**king ridiculous. It's the most absurd censorship I've ever seen."
He's obviously not seen previous censorship on the Tube, which included making a Nip/Tuck ad less sexy, making buns that covered Kelly Brooks boobs bigger, temporarily censoring a nude work of art, not allowing a poster of a fat Jesus and there's more since I've been blogging.
As Londonist said "TfL appear to be taking the lowest common denominator approach over their advertising guidelines and applying the somewhat dubious assumption that such posters will inflame latent graffitical tendencies among us, when the only graffiti most Tube travellers would be tempted to undertake would be to correct the service information board with accurate updates."
http://london-underground.blogspot.com/2010/02/tube-bans-massive-attacks-album.html
10th February 2010
Shipshape & Bristol Fashion: Massive Attack Interviewed;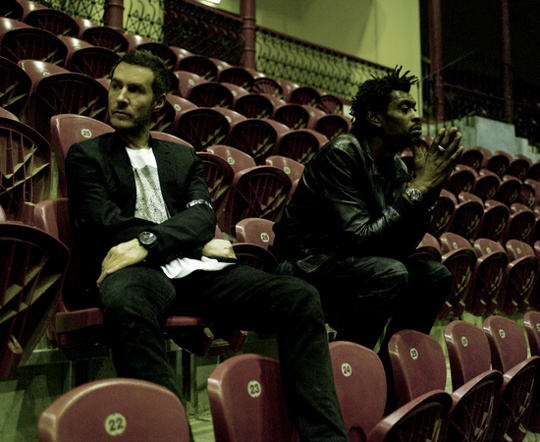 9th February 2010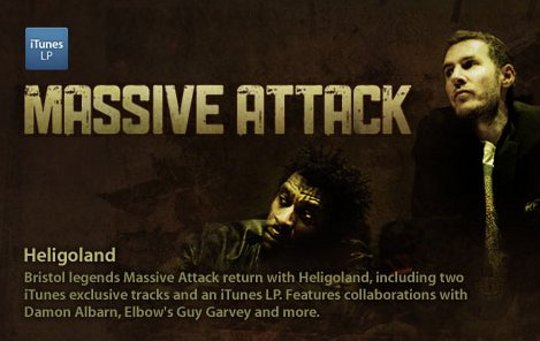 8th February 2010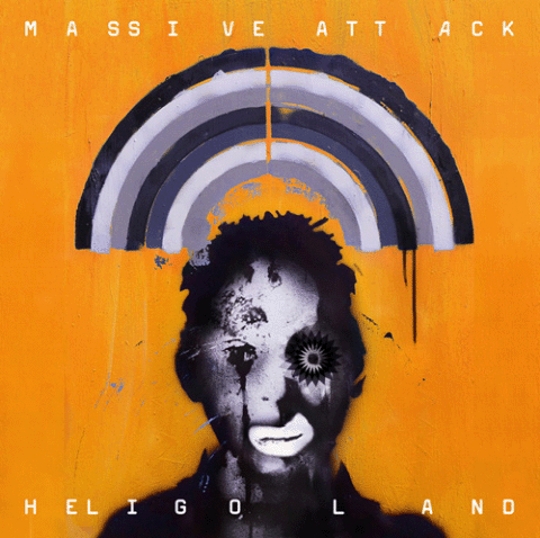 1 Pray for Rain (feat. Tunde Adebimpe)
2 Babel (feat.Martina Topley-Bird)
3 Splitting The Atom (feat. Horace Andy)
4 Girl I Love You (feat. Horace Andy)
5 Psyche (feat. Martina Topley-Bird)
6 Flat of the Blade (feat. Guy Garvey)
7 Paradise Circus (feat. Hope Sandoval)
8 Rush Minute
9 Saturday Come Slow (feat. Damon Albarn)
10 Atlas Air
6th February 2010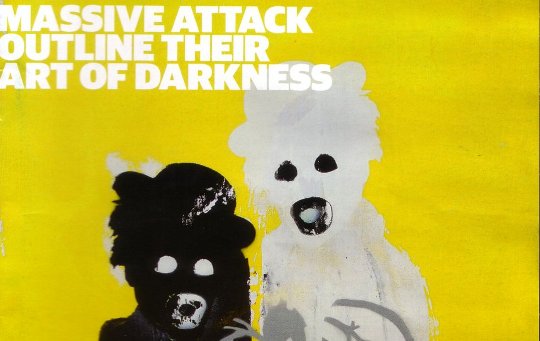 5th February 2010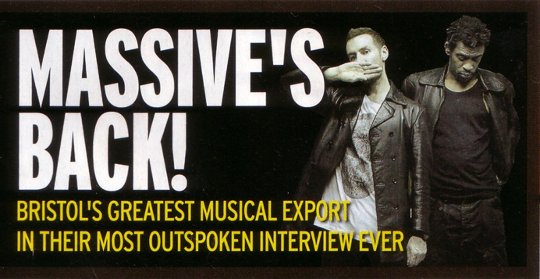 4th February 2010
The HeligolandRemix EP is now streaming exclusively on Facebook, featuring remixes by Gui Boratto, Tim Goldsworthy, Ryuichi Sakamoto & Yukihiro Takahashi, She Is Danger and Breakage. You can listen to the tracks HERE and also comment, share them with friends or pre-order from iTunes. (You must be signed in to Facebook and also a member of Massive Attack's fanpage to access the remix player).
Also launching this week is the Heligoland 'Tweatre', which is an exclusive Twitter platform allowing users to view the specially-commissioned short films that complement tracks from the new album and directly 'tweet' about each video from within the platform. You can currently watch films for Splitting The Atom, Paradise Circus and Flat Of The Blade, with more to follow shortly. (You will have to have a Twitter account to access Tweatre).
BB6 6 Music Week recently broadcast a Massive Attack special, featuring new interviews with Robert and Grant, plus tracks spanning their career (including 'Paradise Circus' from Heligoland). You can stream the programme from iPlayer or download as a podcast from the Music Week website.

Steve Lamacq also recently interviewed Massive Attack about Heligoland on his 6Music show, which you can listen to (and download) here.
Tickets for Massive Attack's Australia and New Zealand tour are now available; for dates and further details (including an exclusive Australia-only tour CD version of Heligoland) go to massiveattack.com.au/
3rd February 2010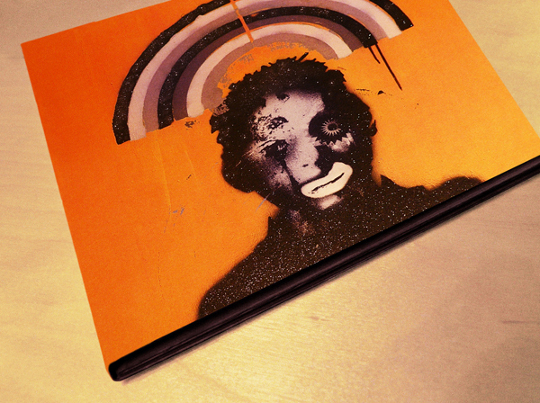 The deluxe format will be available from next week: triple heavyweight vinyl containing Heligoland and exclusive remixes plus a CD of the LP. The 12" book has original art by 3D and the cover is a one-off black glitter design. This is the only physical format that will feature all the art and looks beautiful. It can be pre-ordered via the Vinyl Factory website and from your favourite vinyl shops.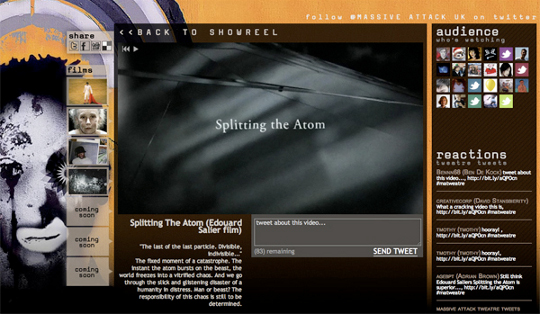 Heligoland 'Tweatre', an exclusive Twitter platform which allows you to view the specially-commissioned short films that complement tracks from Heligoland, has now launched. You can currently watch films for Splitting The Atom, Paradise Circus and Flat Of The Blade, and directly 'tweet' your thoughts about them. More films to follow shortly...
29th January 2010
This month's Guardian Music Weekly podcast has a special feature on Heligoland, with tracks from the upcoming album plus a new interview with Robert; you can stream or download it HERE
28th January 2010

The Heligoland Remix EP is now streaming exclusively on Facebook, featuring remixes by Gui Boratto, Tim Goldsworthy, Ryuichi Sakamoto & Yukihiro Takahashi, She Is Danger and Breakage. To listen to the tracks, click HERE... (You have to be signed in to Facebook and will be given the option to join Massive Attack's fanpage in order to access the player).
25th January 2010
24th January 2010
BBC Radio 6 music - Massive Attack Exclusive 24th Jan 2010
"Massive Attack join us for an exclusive interview before the release of their new album 'Heligoland'. The boys also talk about collaborating with Damon Albarn and the Bristol music scene. Make sure you listen out for a special 6Music/Massive Attack announcement..."
Download the podcast here -> http://www.bbc.co.uk/podcasts/series/musicweek/
23rd January 2010
FROM VICE MAGAZINE:
RECORDS
Music Reviews

MASSIVE ATTACK
Heligoland
Virgin
7 Heligoland doesn't sound nearly as bad as an album seven years in the making should. If the ice-age gap between records means that 3D's mojo has died—and it probably has—then he's at least managed to edit his set vigilantly enough to cut out the crap, polishing what remains into an authentically unimpregnable Massive Attack growl. Like the Prodigy's recent rave from the grave, their return is a pleasantly unexpected fresh helping of more of the same. Heligoland is no Blue Lines. But neither is it trip-hop's Chinese Democracy. It's... fun.
GEOFF STARSAILOR
www.viceland.com/int/v17n1/htdocs/records-309.php?source=db
LITERARY
Book Reviews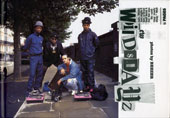 WILD DAYZ
Beezer
Tangent Books

I am so sick of being sent photo books about 80s rap culture that I could carve "WILDSTYLE" into my thigh with a spoon at the sight of another one. But what we haven't had before is a book about 80s rap culture in Bristol. Bit of a curveball. There are only two drawbacks to the book. One is that the best photo in the book is on the inside cover, where it kind of gets a bit overlooked. And the other is that way too much of it is given over to full-page spreads of 80s graffiti, which, compared to the absolutely amazing photos, are dull as fuck. Still, this is the best hip-hop photo book we have seen in a long time.

tangentbooks.co.uk
22nd January 2010

20th January 2010
Heligoland is now available to pre-order on iTunes, amazon, play.com, hmv and everywhere else internationally. iTunes will release the deluxe 'LP' version and there are bonus tracks on the digital formats. A special triple vinyl / cd format with additional art will also be available. The iTunes version is a new format which has 6 additional tracks – two which are only available on iTunes but it also has exclusive art. The Vinyl will be an enhanced version of the standard artwork as well as new works and photos not available anywhere else.
19th January 2010
Finally got up to the Wild Dayz exhibition. Here's a short clip - check Flikr for some photos and more.
18th January 2010

In their twenty-plus years of existence, trip-hop pioneers
Massive Attack
have released only four albums, the most recent being 2003's
100th Window
. Seven years later, they're finally turning the page with the guest-heavy
Heligoland
, due out on February 9 through
Virgin
. "Girl I Love You" is on there in its original form, endowed with a vocal from frequent collaborator
Horace Andy
, but here it resides in the hands of rising London duo
She Is Danger
, who evidently have no interest in jettisoning the group from their comfortably murky, melancholy beat-swamp. Aqueous loops, subterranean bass–the familiar elements are all there for a welcome, triumphant return.
http://rcrdlbl.com/artists/Massive_Attack/track/Girl_I_Love_You_feat_Horace_Andy_She_Is_Danger_Remix
2nd January 2010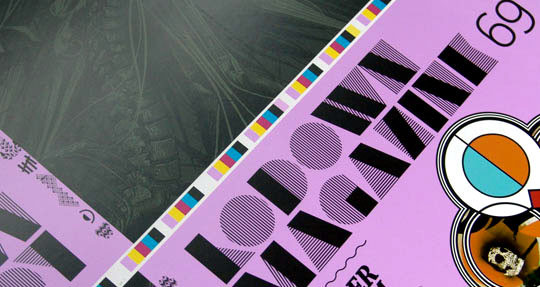 Lodown Issue #69 features Massive Attack
http://www.lodownmagazine.com/index.php?page=27&modaction=showItem&id=1376
1st January 2010
Craig Armstrong has been made an OBE (Order of the British Empire) for his services to music in the Queen's New Year's Honours List.